Oriental Rug Cleaning Services
Oriental Carpet and Antique Rug Cleaning in DFW
Get Free Estimate | No Obligation Rug Cleaning Quote
---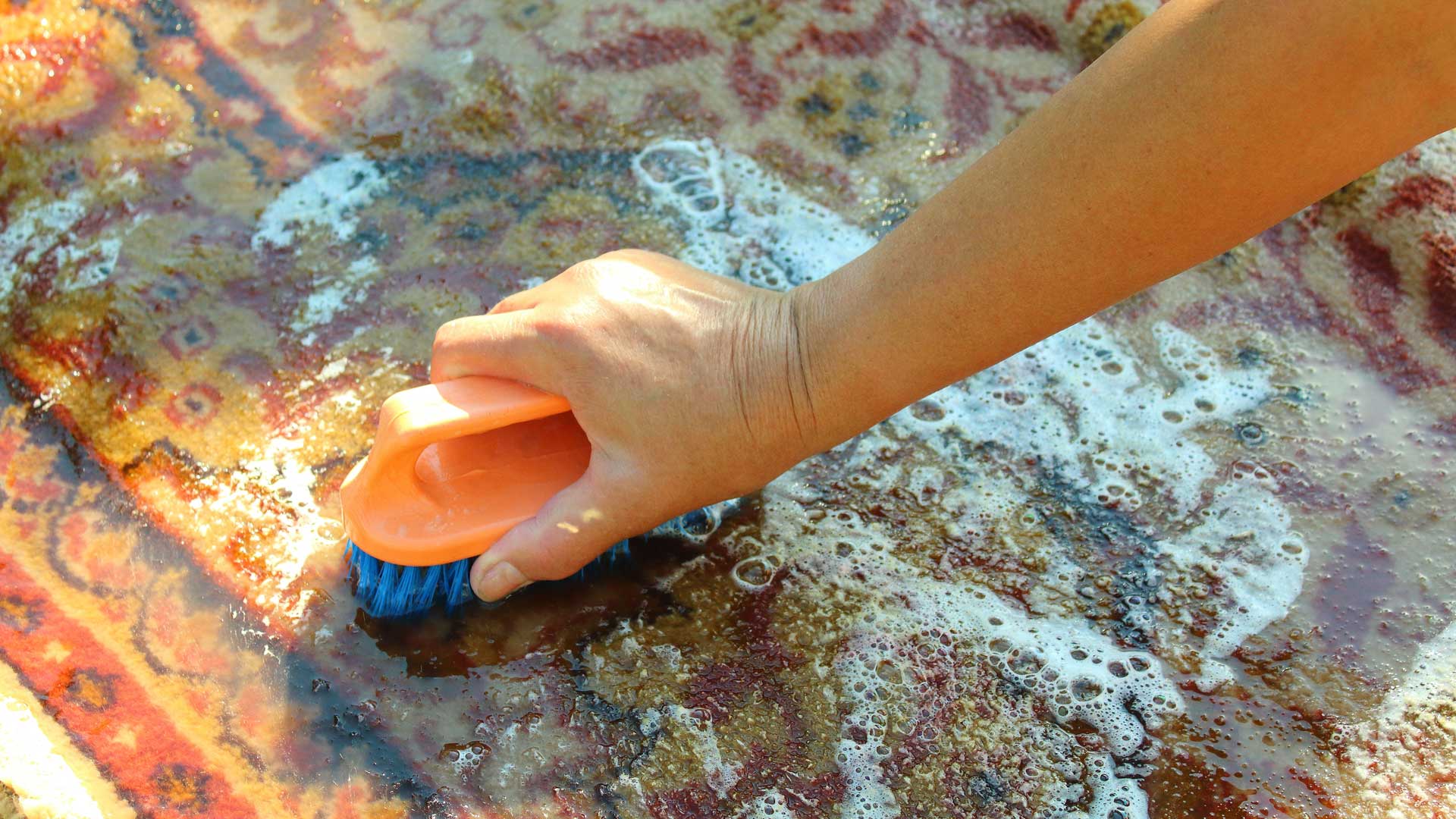 Professional Oriental Rug Cleaning Services
The antique rug experts at Esmaili Rugs and Antiques, Inc. provide professional cleaning services with delicacy and attention to detail to restore a rug's lasting beauty. We understand how children, pets and family gatherings can be hard on your Oriental rugs and you often think about cleaning area rugs before and/or after a party or family gathering. While maintaining your rugs' good looks is important, they should also be cleaned for your health and to protect your investment. We can handle all sizes and types. Cleaning them is a very delicate practice. The deep cleaning process will remove most stains everything from dirt, food, wine stains, pet urine and odors. Our washing technique is designed to properly clean and protect your family heirloom the right way.
The first step is to identify the rug's origin, the type of dyes used and the nature of the fiber. It determines the type of cleaning method that will be used. Pet stains and odors require additional cleaning process that includes an enzyme carpet wash for pet odor elimination in addition to removing the pet urine stains. Before trying to clean it yourself, please do not use any cleaning solution or DIY (do-it-yourself) home remedy. As tempting as it may be to tackle the problem yourself, understand it can backfire and damage the rug. Our skillfully trained technicians know how to handle the delicate fibers. It is best to consult with a trusted and reputable rug source like Esmaili Rugs and Antiques, Inc. Contact us today for a Free Quote.

How To Clean An Oriental Rug Overview
Beating the rug - removes dirt and debris
Soak the rug with water
Brush the rug with soap (front and back of rug)
Rinse the rug (front and back of rug)
Squeeze all water out of the rug in the direction of the nap
Hand brushing – allows the pile to lay smooth
Drying
Additional Oriental Rug Services in Dallas
Oriental Rug Appraisals & Tapestry Assessments
Antique Carpet Oriental Rug Cleaning
Custom Cut Rug Pads
Have A Question? You Can Connect with Our Support Team by phone at (214) 651-7847 or Schedule an Appointment for In-Store at 1511 Dragon Street in the Dallas Design District. We Always Love Hearing from Antique Rug Enthusiasts, Architects, Interior Designers, Decorators or Anyone Searching for Rare Authentic Carpets in Dallas.