Services
Oriental Rugs Cleaning | Repairs | Appraisals
Shop the Best of Everything All Under One Roof: From Oriental Rugs, Tapestries, and Rug Pillow Covers to Oriental Rug Cleaning, Appraisals, & Antique Carpet Restoration in the Dallas Design District.
We offer one of the most affordable cleaning and repair services for Oriental rugs in Dallas. Our specialized team of antique rug experts have decades of knowledge about each type of Oriental carpet. To maintain the value of your antique rug, continuous care and maintenance is a necessity. Oriental rugs with proper care and preservation retain their value. We are expertly qualified to professionally maintain, restore and clean rugs to ensure your investment is protected for long life and lasting beauty.
Providing quality service by professional antique rug experts on Oriental rug repair and restoration of antique rugs in Dallas.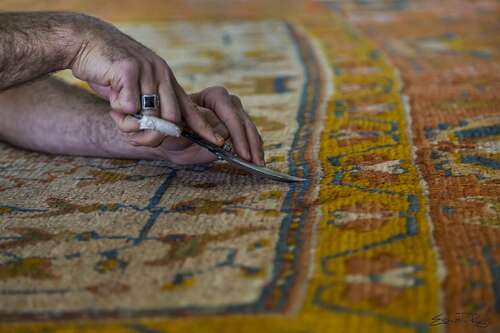 Esmaili Rugs has the best information on restoring antique rugs. Keep your antique rug looking its best with our antique rug restoration process.
Learn how to care for your antique or vintage rug with this guide by Esmaili Rugs!