Custom Rug Pads
Premium Oriental Rug Padding
Best Area Rug Pads in DFW Metroplex
Made to Order Oriental Rug Pads in Dallas

Benefits of Oriental Rug Pads
help protect rug from damage
absorb sound
prevent movement by making sure it is securely anchored to prevent slipping
and they are a fairly inexpensive way to extend the life of your rug.
Custom rug pads in the Dallas Fort Worth area. We recommend using a custom-sized pad. We offer customized pads for all kinds of area rugs. Our staff will cut them for you onsite. Each pad is hand cut one inch shorter than your rug's dimensions all the way around (not including the fringe) so it will not show beneath the rug.

Call us at (214) 651-7847 to find out more about our custom pads and cleaning services or if you're in the Dallas Design District, stop by – we love visitors!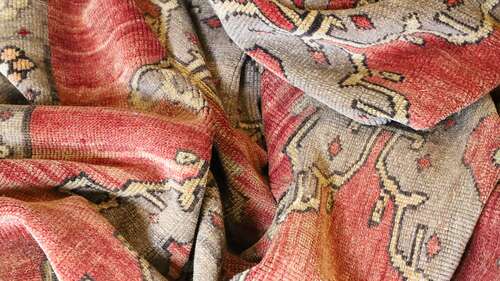 Learn how to take care of your favorite vintage rug or antique carpet.