Moroccan Rugs Tell a Story | They Are More About Symbolism
Learn about Moroccan Rug Symbols
Moroccan Rugs Tell A Story
---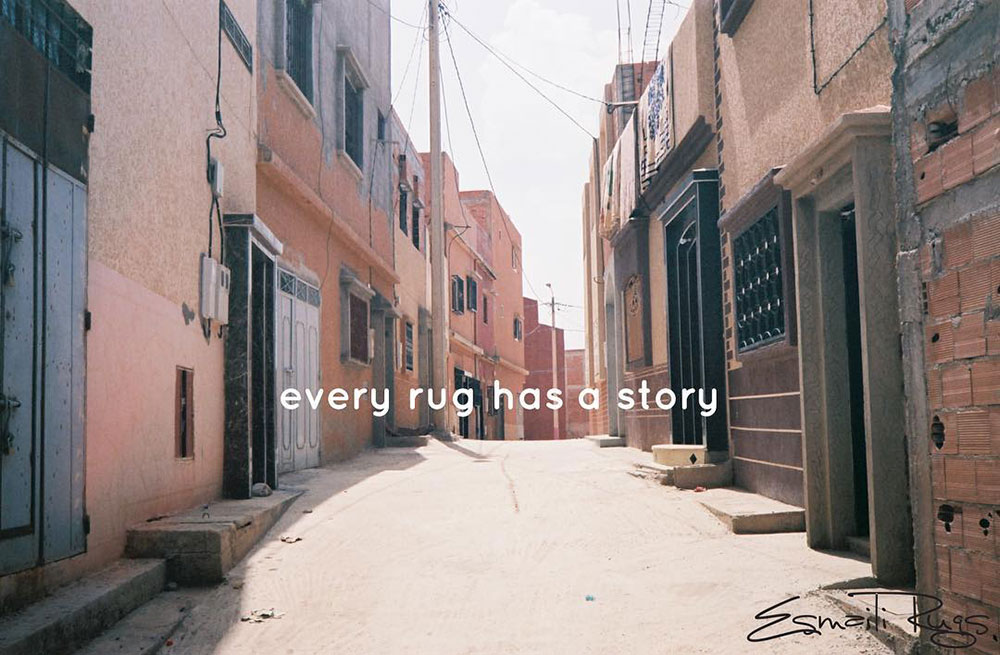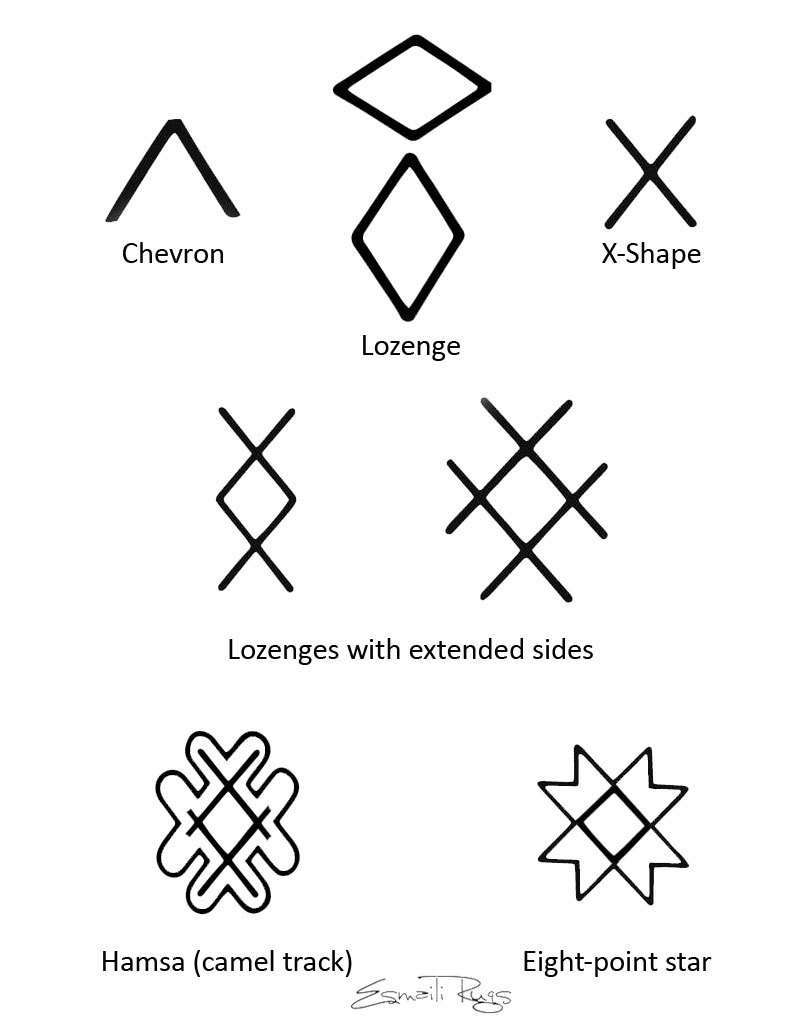 A Quick Guide to Moroccan Rugs Symbolism | Every Rug Has A Story
Lacking a written language, ancient Berber weavers incorporated ancestral myths into their textiles using archaic images and symbols. Berber tribes living hundreds of thousands of years ago are considered by some anthropologists to represent a last pristine link to distant human origins. While living in complete isolation, Berber tribes took the time to preserve their cultural personality by weaving stories and ideas into their textiles for generation after generation. Even today, we recognize and understand these images simply because they summarize all our lives: birth, death and the distinct roles of men and women in society.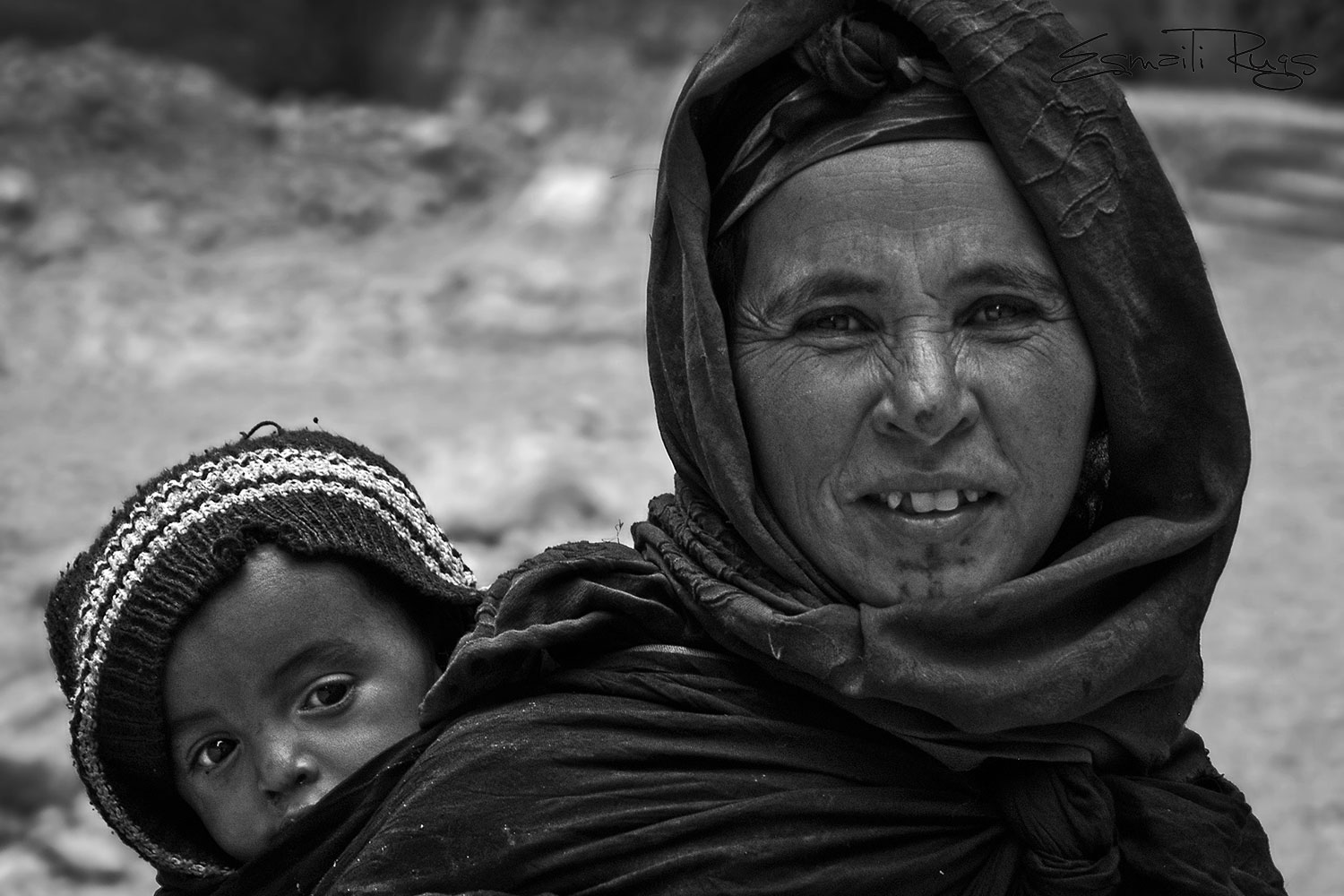 Woven by members of several Berber tribes living in the Moroccan Atlas Mountains, Beni Ourain rugs are made with top-grade wool taken from sheep raised and herded by the Berbers. Since each tribe prefers certain colors, Beni Ourain rugs can often be traced back to a particular tribe. Natural dyes used in coloring wool include indigo, henna and cochineal. Berber women incorporate elements into their rugs reflecting daily life experiences, such as rural scenes, religious beliefs, birth, femininity, animals and natural flora and fauna. The hints of dyes that make their way into the rug's motifs and fringes have their own tale to tell. Colors vary from hues of blue, red, orange, yellow and green. In Berber culture, the color red symbolizes strength and protection, blue symbolizes wisdom, yellow represents eternity and green stands for peace.
Different Types of Berber Moroccan Rugs
Azilal
Flat-woven Kilim
Beni Ourain (Beni Ouarain)
Beni M'Guild
Beni Mrirt
Rehamna
Boujad
Ait Bou Ichaouen
Talsint
Boucherouite (Rag Rugs)
Handira Wedding Rugs & More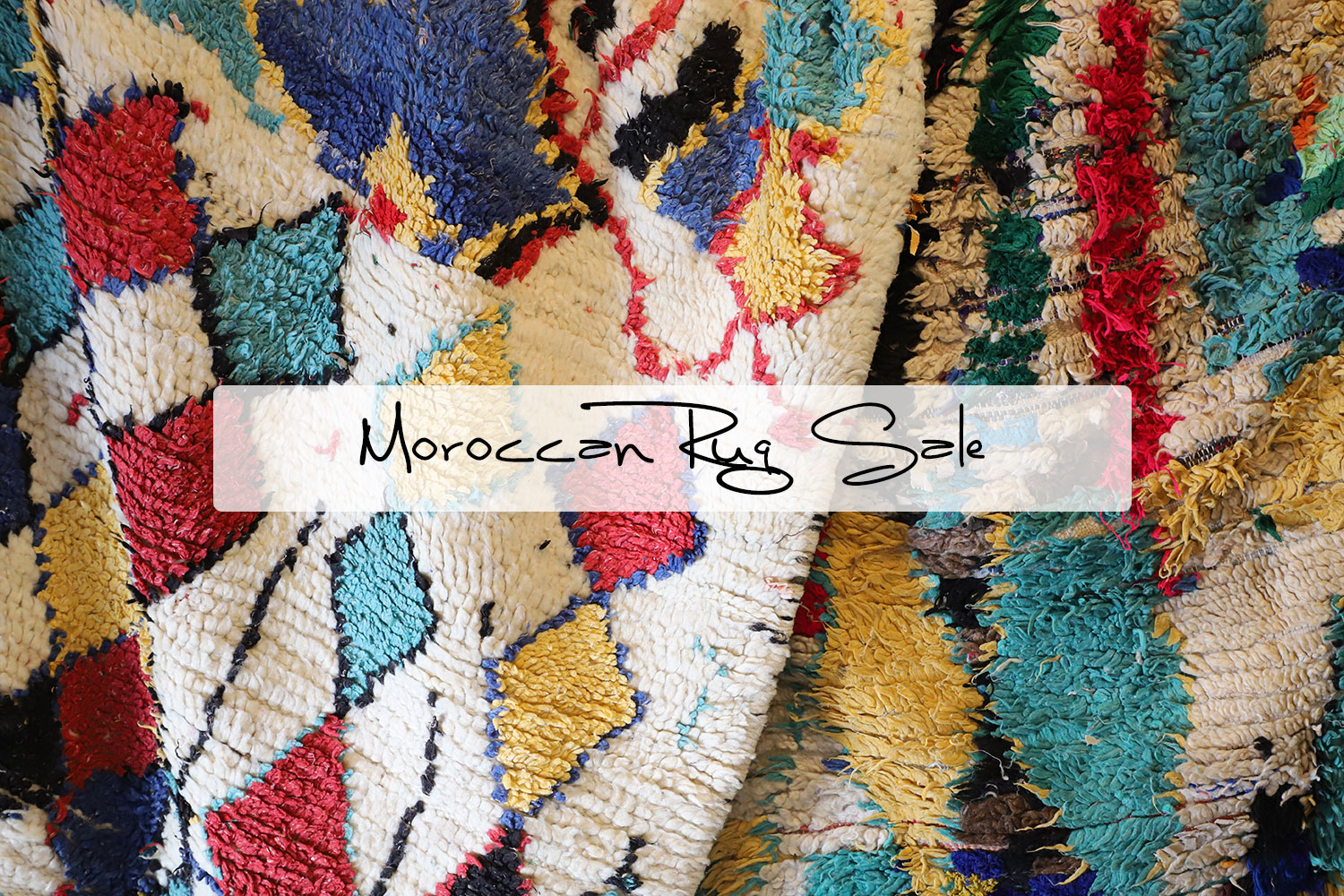 Rug No. 77356 Vintage Berber Moroccan Boucherouite Runner. This vintage Berber Boucherouite Moroccan runner features an all-over geometric pattern composed of Hamsa motifs, also known as camel tracks. The camel track Hamsa symbol is known as a feminine motif and represents a flower. It is an eight-point lobed lozenge shape (open to the idea of birth).
Rug No. 20400 Vintage Berber Moroccan Azilal Rug. The hand-knotted wool vintage Berber Moroccan Azilal rug with is divided into three long panels. The center panel is composed of four columns of repeating diamonds representing the power of femininity and the nature of a woman. A diamond, symbolizes a woman's openness to conception and the prediction of a pregnancy. The left and right side panels are filled with confetti, squares, X-shapes, and dash marks which are male motifs. In Moroccan rugs, male motifs often appear on the outer portions of the composition, enclosing the female motifs. This presentation can be seen as symbolizing fertility, as well as protection and the sanctuary of the family.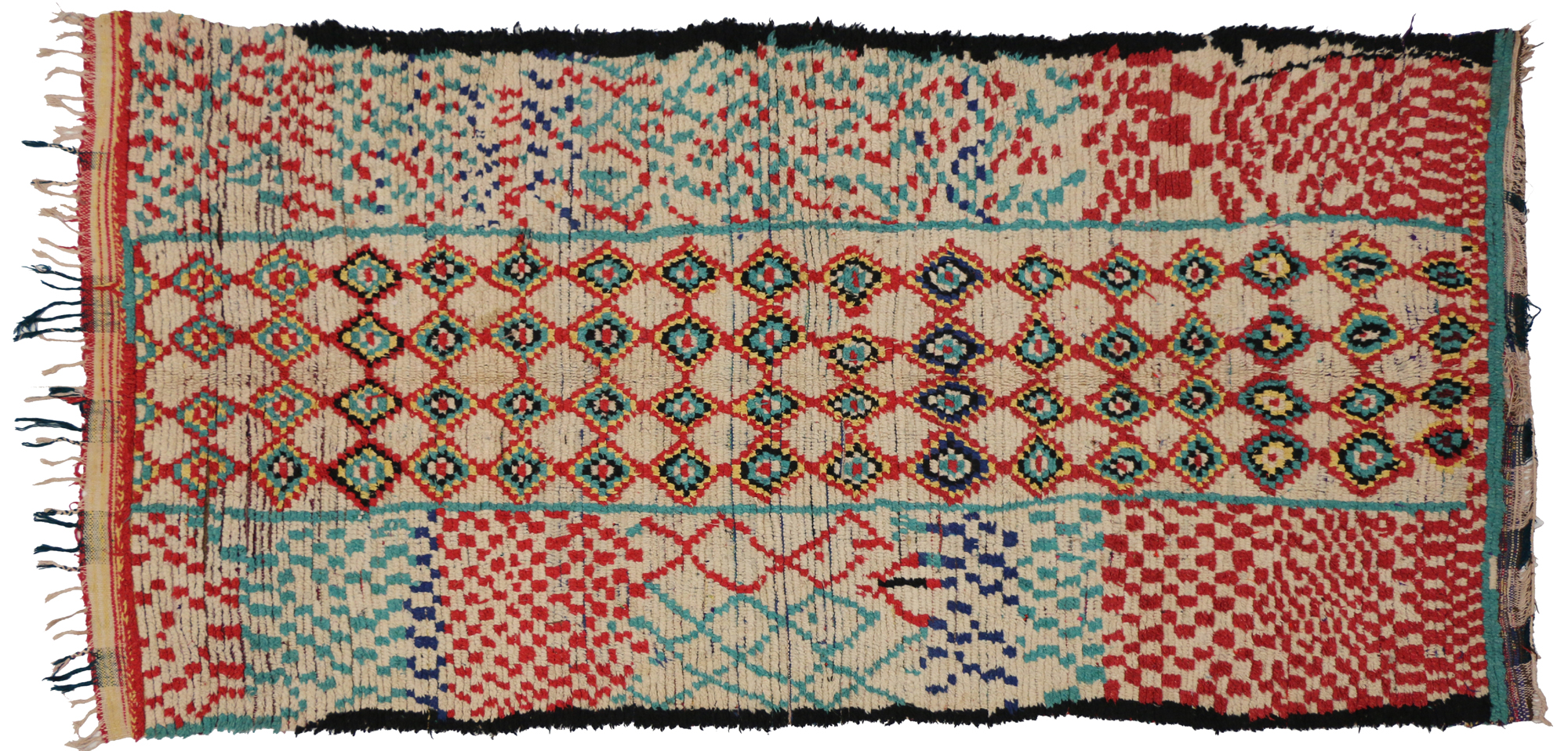 Rug No. 20722 Vintage Berber Moroccan Rug. This hand-knotted wool vintage Moroccan rug features an all-over geometric pattern of ancient Berber protection symbols: Hamsa, camel track, s-hook and eight-point stars meant to capture evil spirits.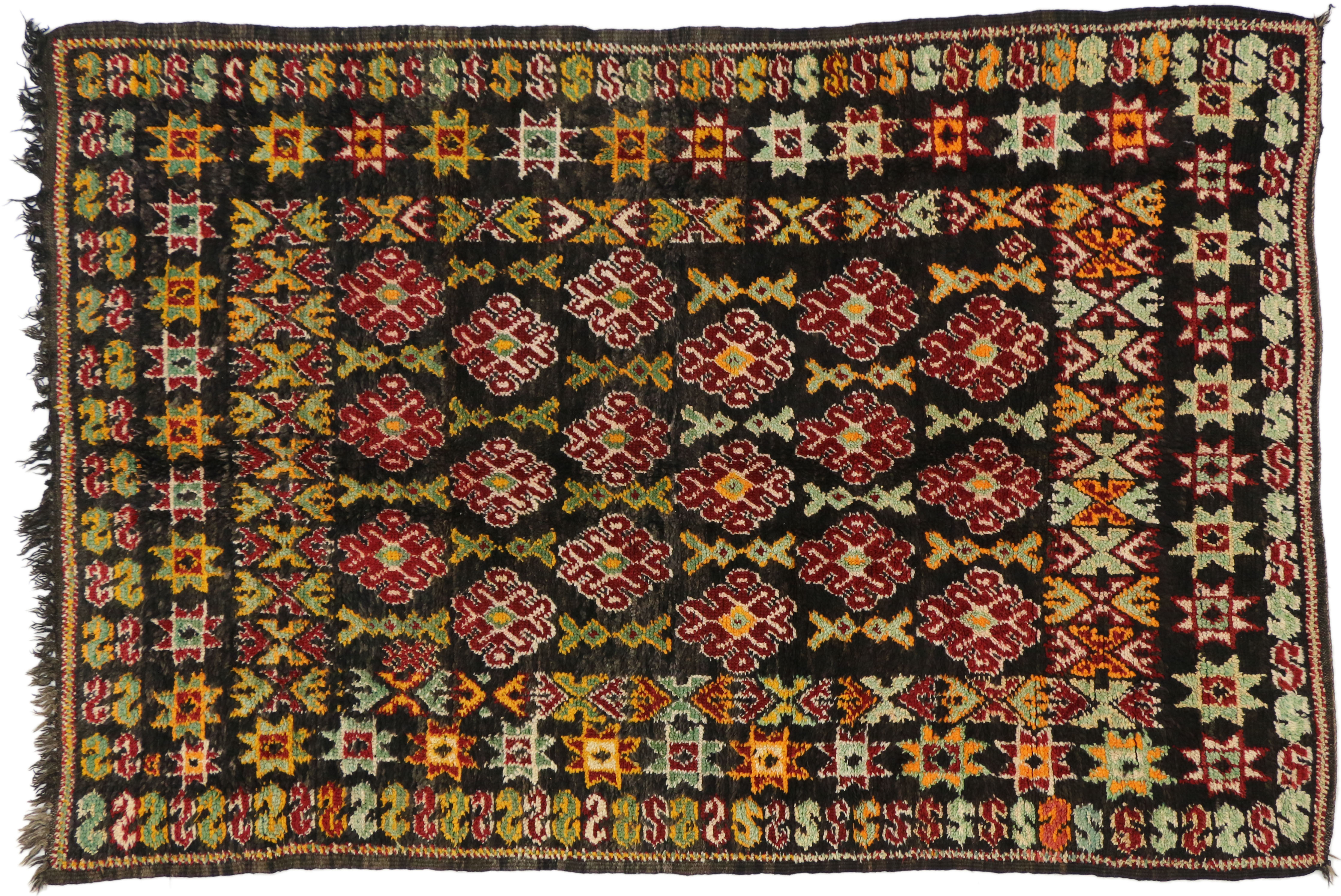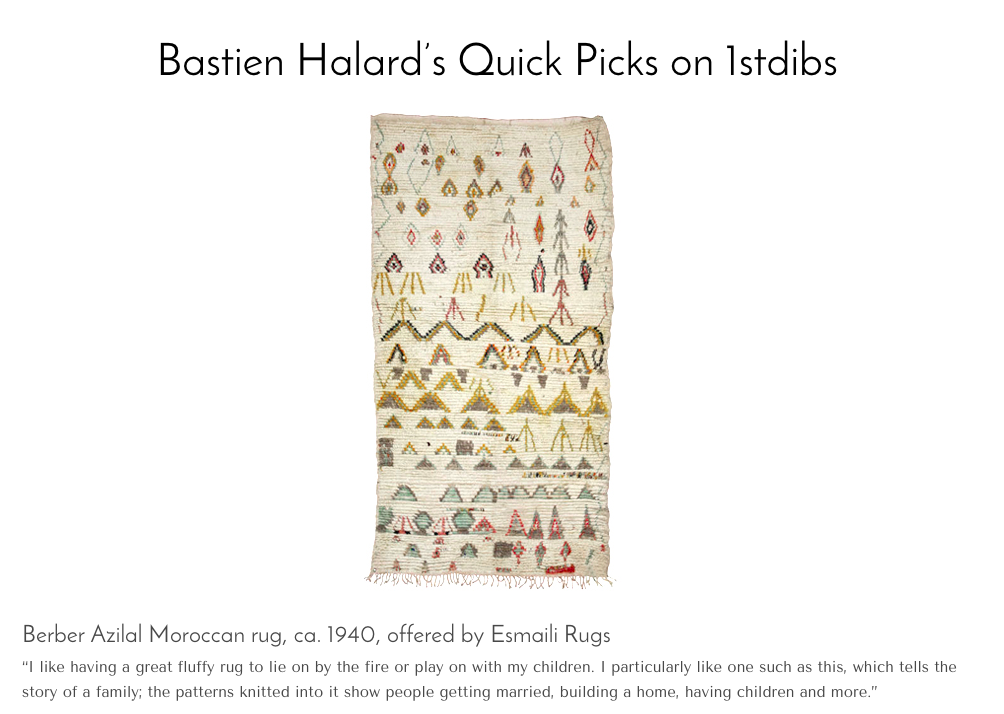 For more information on antique rugs Dallas please browse our website and feel free to contact us with any questions.