Vintage Rugs Minimalist Interior Design
Monochromatic Neutral Vintage Oriental Rugs
Add Layers Not Clutter | Faded Vintage Rugs Bring Texture
---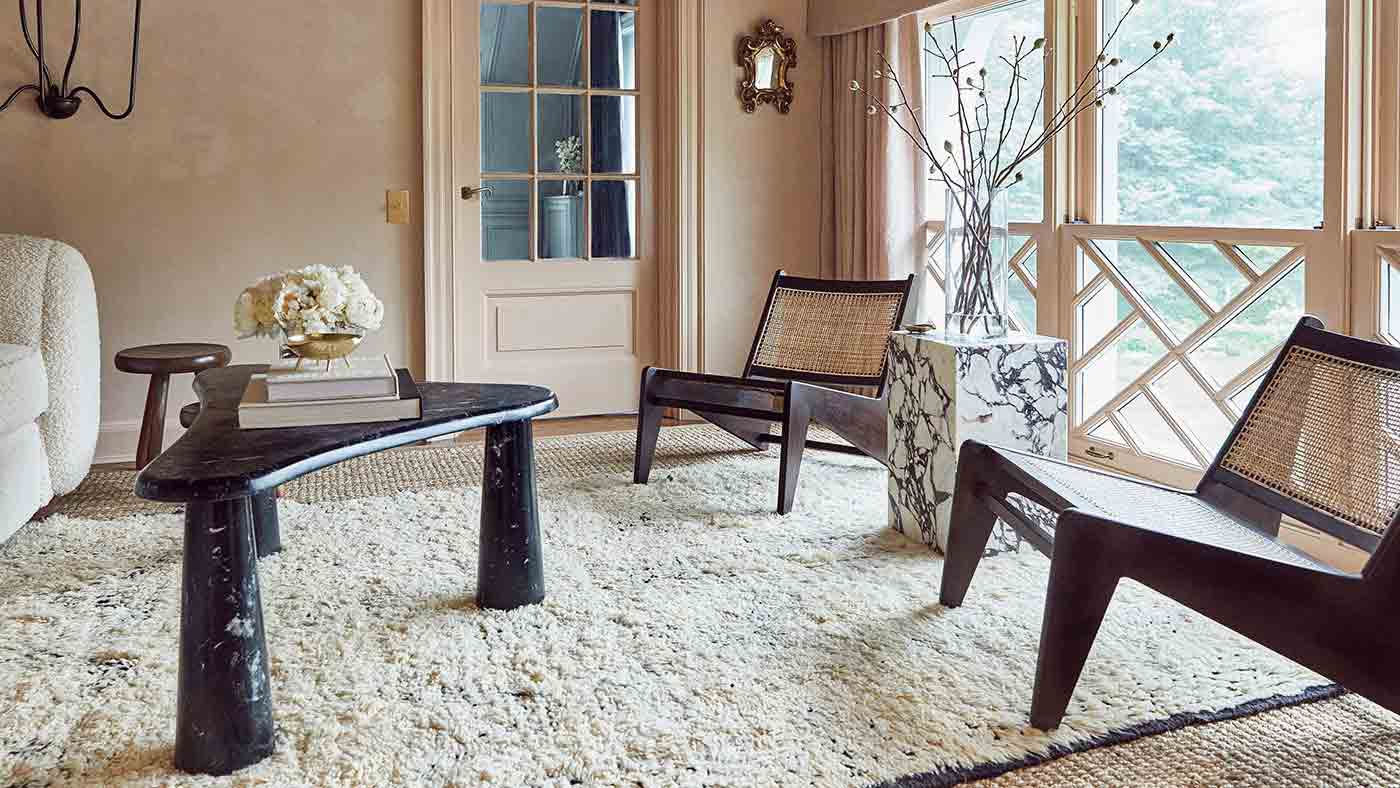 How to Use Vintage Rugs in Minimalist Interiors

When it comes to interior design, there are countless styles to choose from. Undoubtedly, one of the most popular trends right now is a minimalist approach. A minimalist design style has notably clean lines, neutral colors and a focus on simplicity.

If you prefer a minimalist style throughout your home, but don't want things to tip over into boring or bland, try incorporating vintage rugs to add a touch of personality and charm. Here are a few tips on how to do it:

Stick to neutral colors. When it comes to vintage rugs, opt for those in neutral colors like cream, beige or gray. This will help them blend in with the rest of your minimalist décor. Alternatively, consider rugs that are largely neutral but have a subtle pop of color that you like.
Choose simple designs. Another key element of minimalist design is simplicity. Look for a rug with a basic pattern or no pattern at all.

Go for quality over quantity. With a minimalist interior design, it's important to focus on quality over quantity. That means investing in fewer, but higher-quality pieces. When it comes to vintage rugs, this means opting for those that are well-made and in good condition.
Use a vintage rug as a focal point. One of the best ways to incorporate a vintage rug into a minimalist interior design is to use it as a focal point. This can be done by placing it in the center of a room or in an area that gets a lot of traffic. Additionally, as mentioned above, consider choosing a rug with a subtle pop of color that will break up all of the neutrals in your décor (if this idea suits you).

Layer them up. If you really want to make a statement, try layering two or more vintage rugs on top of each other. This creates an interesting look and can add some extra warmth to your space.
By following these tips, you can easily incorporate a vintage rug into a minimalist interior design. Doing so will add some personality and charm to your home without compromising the overall simplicity of the space. If you're looking for the perfect vintage rug to get started, have a look through our online gallery or visit our store at 1511 Dragon Street in Dallas, TX. We have a wide selection of beautiful, high-quality rugs that are perfect for nearly any home. Here are a few of our vintage rugs used in minimalist interiors across the United States!