Overdyed Rugs Interior Design Inspiration
Shop Affordable Vintage Overdyed Rugs
Affordable Overdyed Rugs to Match Your Style and Budget
---
10 Rooms with Overdyed Rugs
The first time I saw an overdyed rug, I was instantly drawn to the saturated color, the luxe feel and the instant focal point created by the boldness of the piece. And so began my love affair with overdyed rugs! Today I'm continuing my obsession, because it's winter. And what better way to distract ourselves from the cold, dreary weather outside than to take a peek at some gorgeous rugs that add radiant color and cushy softness to the rooms they grace?! Let's dive right in…
Blue and Green Overdyed Rugs
Overdyed rugs range from vintage and antique pieces enhanced with saturated color to new items with a vintage look. Some even have a patchwork feel, created by piecing together parts of vintage rugs that have been dyed. Blue and green are two of the most popular colors found on overdyed rugs, and it's easy to see why. When the colors of the sea become jewel-toned, it's hard not to look! [photo by James Maynard/Vantage Imagery]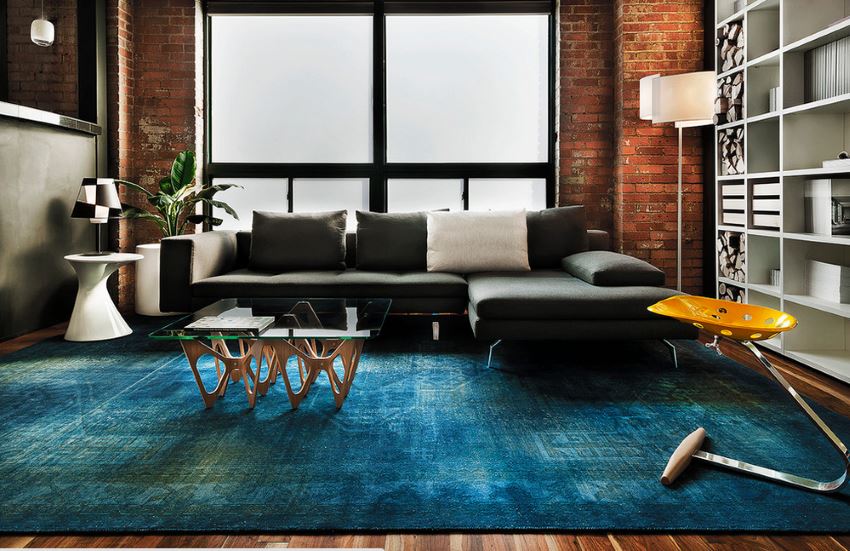 One great thing about overdyed rugs is their versatility. They shine in a range of rooms–they can soften modern spaces, add vibrancy to formal ones, and blend in perfectly with eclectic areas of the home, as shown below. [from Kim Pearson]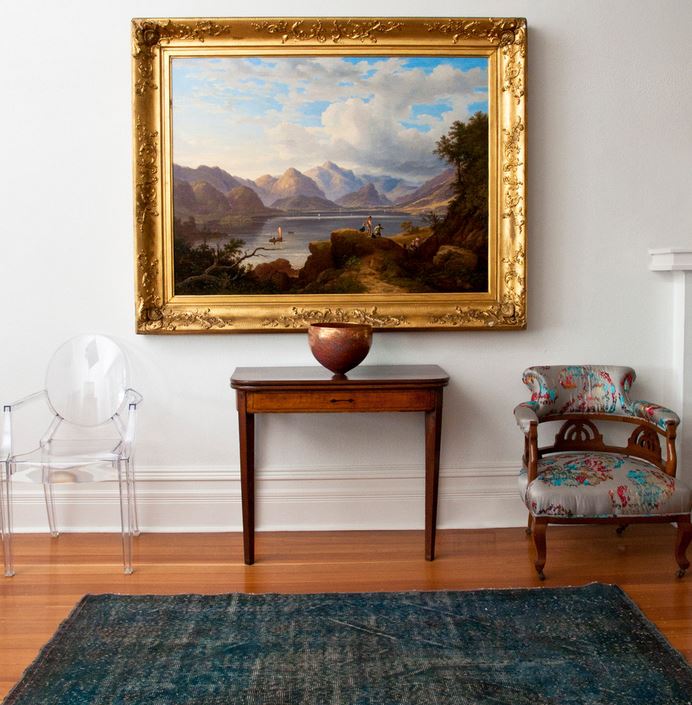 In the next image, we see how a green overdyed rug adds an unexpected pop of color and plenty of visual interest to a country-style living room. Bring on the vibrancy! [from Lonny]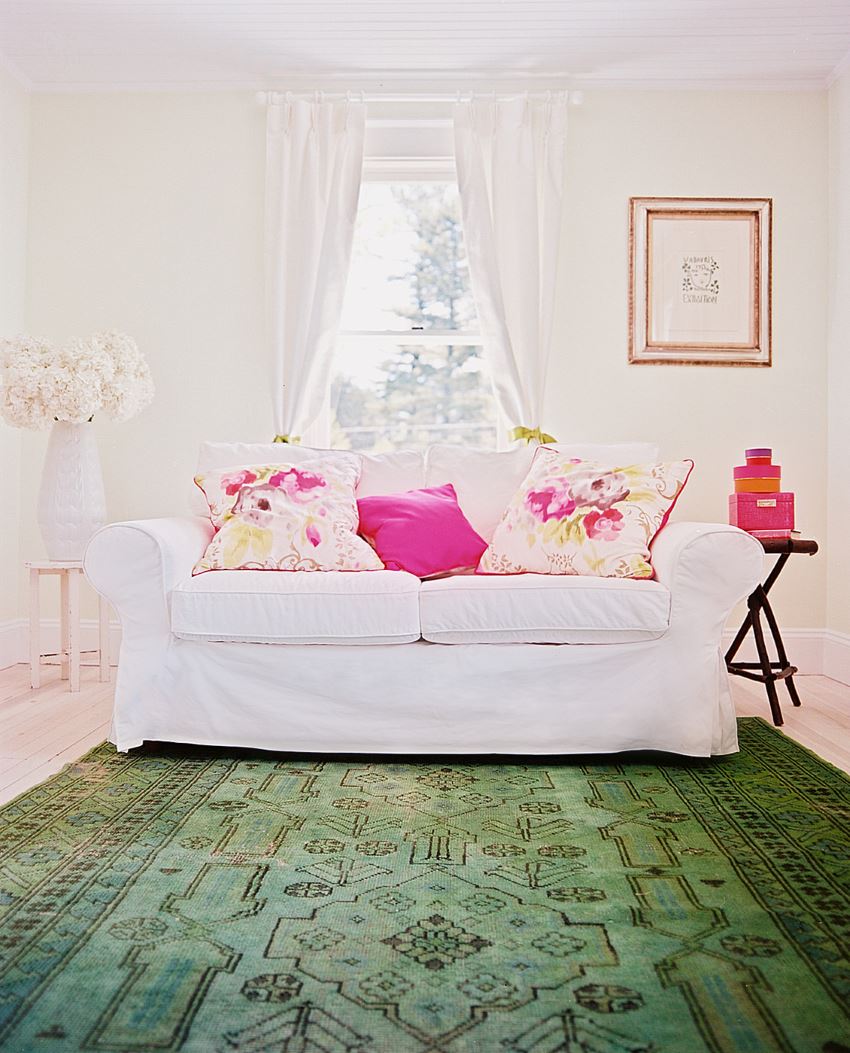 Overdyed Rugs in Rosy Shades
We now move on to overdyed rugs in shades such as pink, purple and red. Deep red is the color of choice in the modern living area below.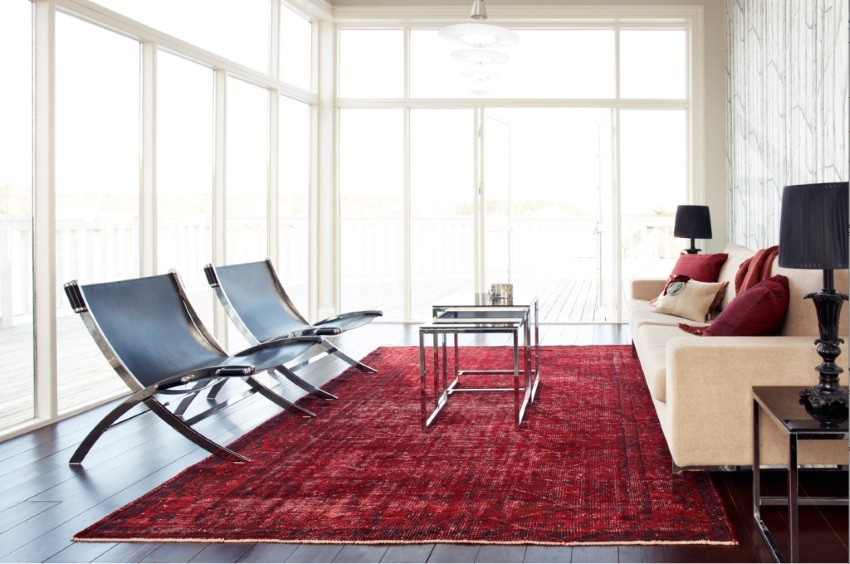 Colors such as fuchsia and magenta may not be the first that come to mind when exploring the overdyed rug phenomenon, but one look at the stylish dining room below, and pink-toned rugs were instantly on my radar… [from The Domestic Junkies]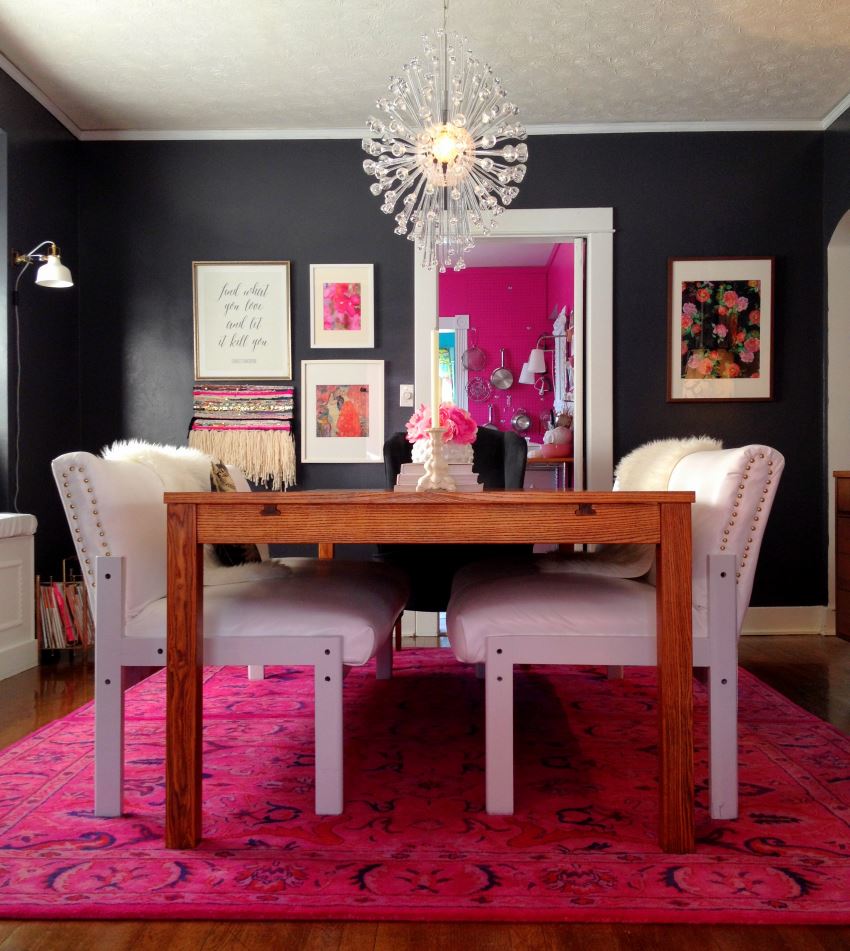 Purple is a consistently popular choice, as overdyed rugs in this shade add an elegant vibe, and a luxuruios one as well. In the next featured image, we see the apartment of Kyle DeWoody in a photo featured at Vogue: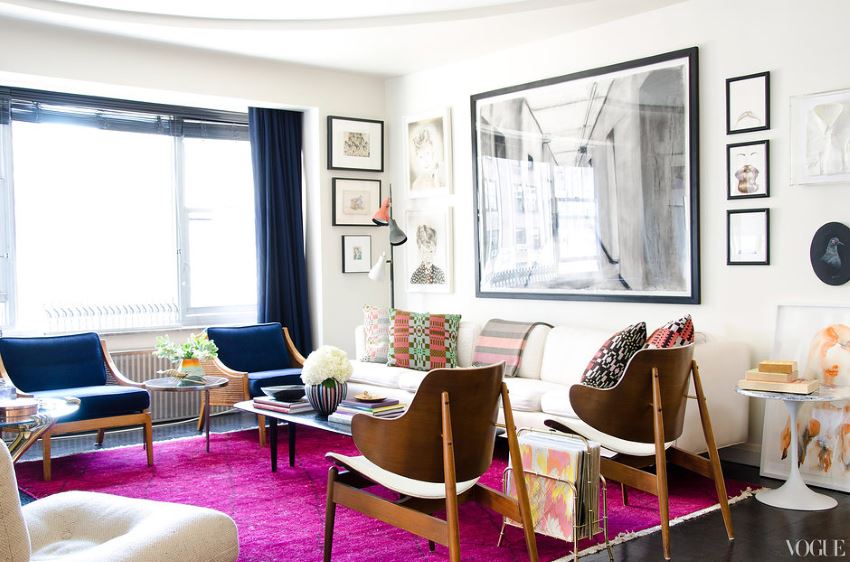 Faded rosy hues present a unique option, as they create interest and contrast in a neutral space without overwhelming it. The Austin, Texas living room below has no shortage of modern style. The overdyed rug serves as a perfect anchor to the space. [from Stuart Sampley Architect]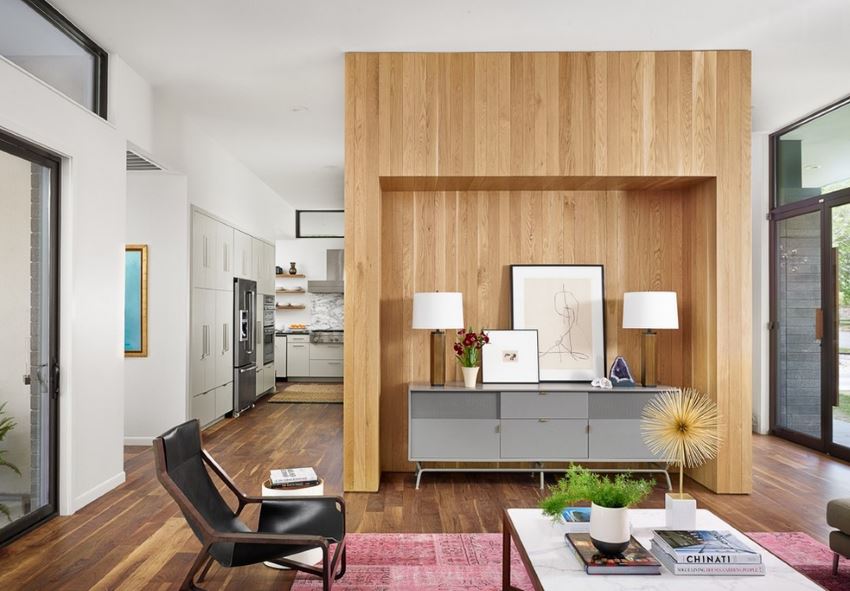 Keeping It Neutral
While you may assume the point of an overdyed rug is to max out the color factor, the opposite strategy can be equally striking. I'm talking about neutral hues that add a strong yet soothing quality to your interior, as shown in this eclectic family room from Zin Home: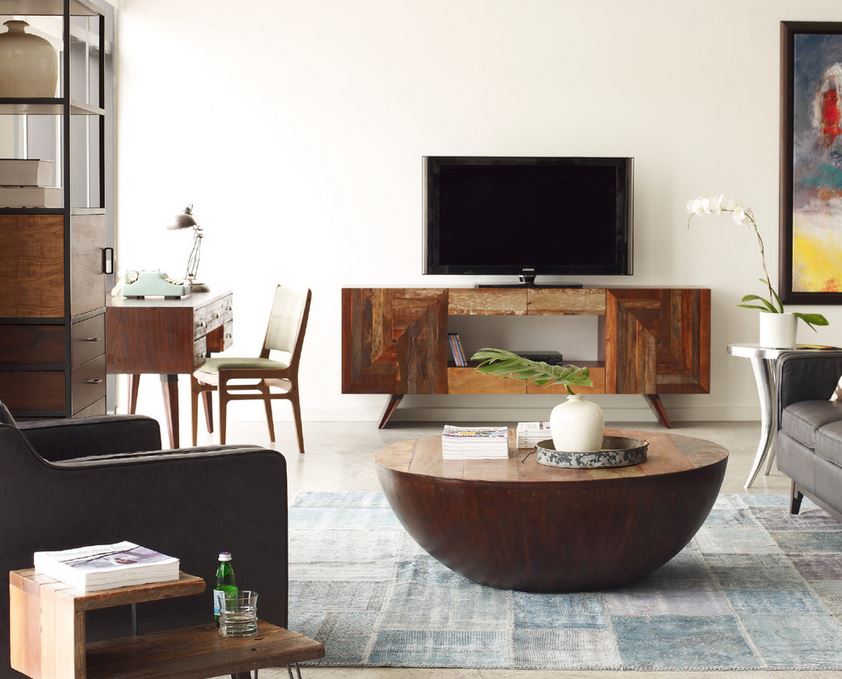 Grey is the shade of choice in the room below, which consists of white walls, wooden floors and black accents. The grey ovedyed rug creates a rich yet subtle statement. And a chic one at that! [from ByBlye Interiors]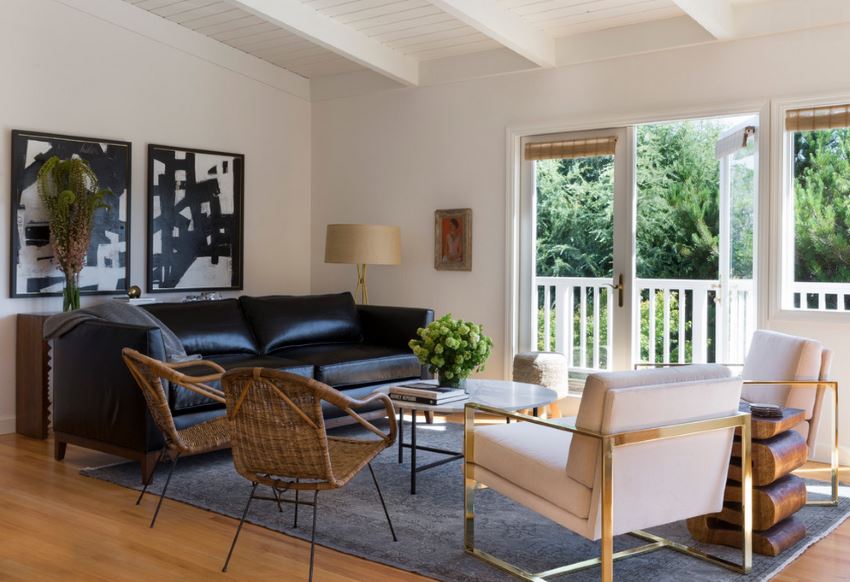 I'll end with a contemporary office that wows with a large grey overdyed rug that seems to have blue undertones. The look is multifaceted, luxurious and modern. [from Kimba Hills]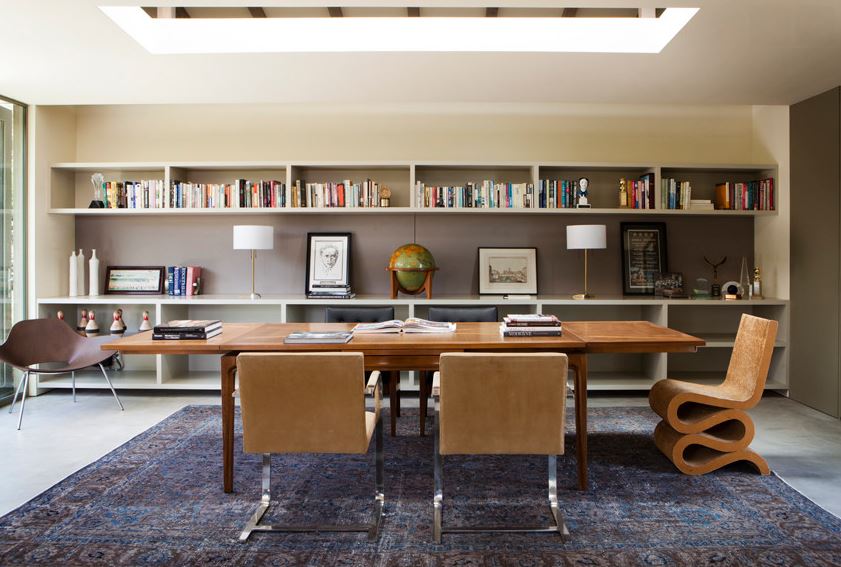 Would you add an overdyed rug to your interior? If so, is there a color that's caught your eye? I have to say, I'm a fan of emerald green. Blue is a close second.