Biophilic Design Connect Your Living Space with Nature
Biophilia Vintage Rugs: It's Not A Trend. It's A Lifestyle
Sustainable Rugs & Biophilic Design for Eco-Friendly Homes
---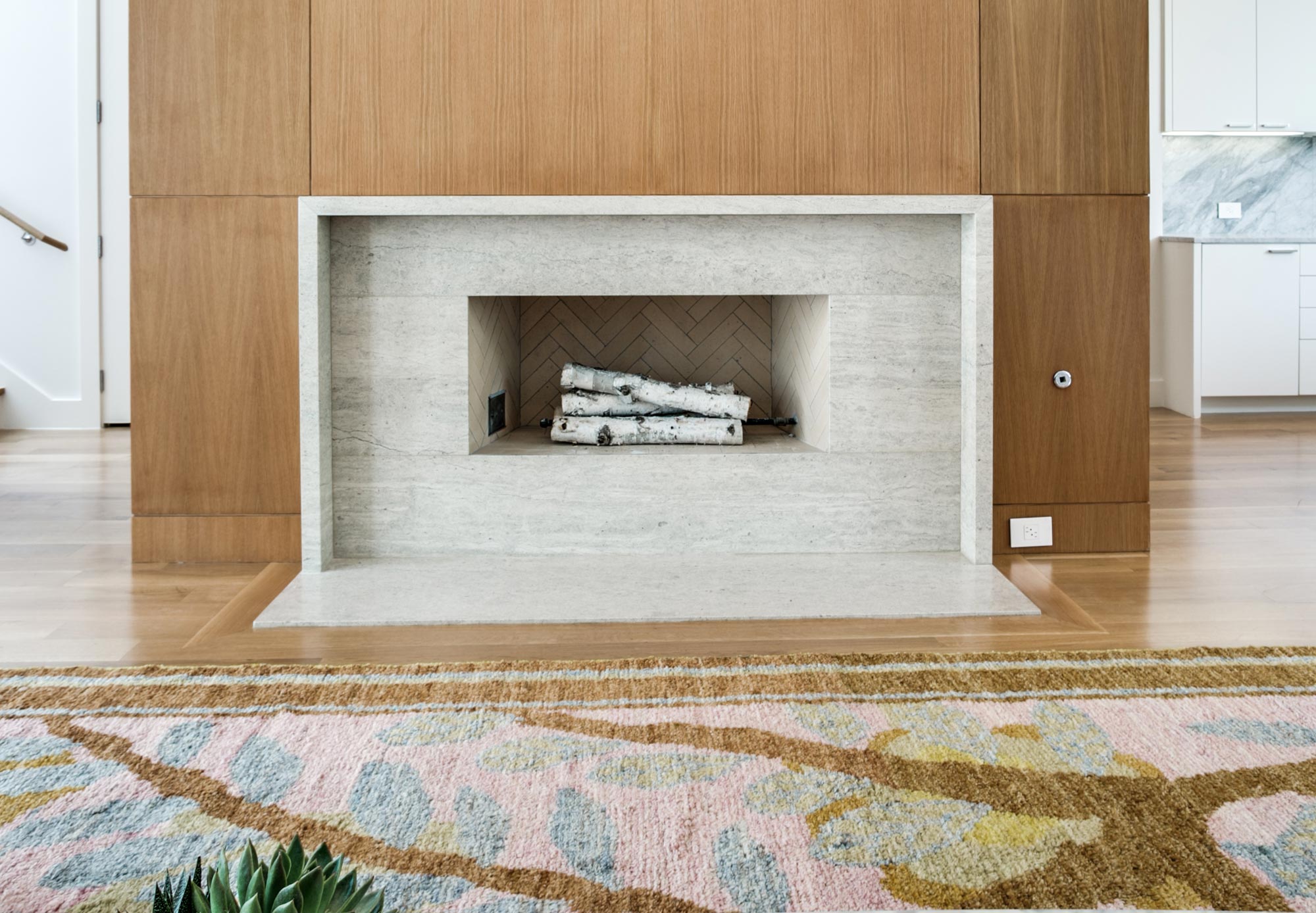 Bringing a bit of nature inside can make your home feel like an extension of the outdoors. Doing so is called biophilic design: a way of designing spaces that connects us with the natural world.

Biophilic design introduces nature-inspired colors, patterns, designs, materials, and live plants into our living spaces. Beyond the aesthetics, studies have shown that incorporating visual elements of nature into our homes can have a positive impact on our physical health and mental well-being.
How to Bring Biophilic Design Into Your Home with Esmaili Rugs

A great starting point is to set the groundwork for a room with a vintage rug. Flat woven kilim rugs and Moroccan carpets are a great choice because they're made of natural materials like wool or cotton, and they often feature nature-inspired patterns and designs. By selecting a rug that has colors found in nature like our Vintage Swedish Kilim Rollakan rug you'll have a great inspiration piece from which to build the rest of that room's biophilic style.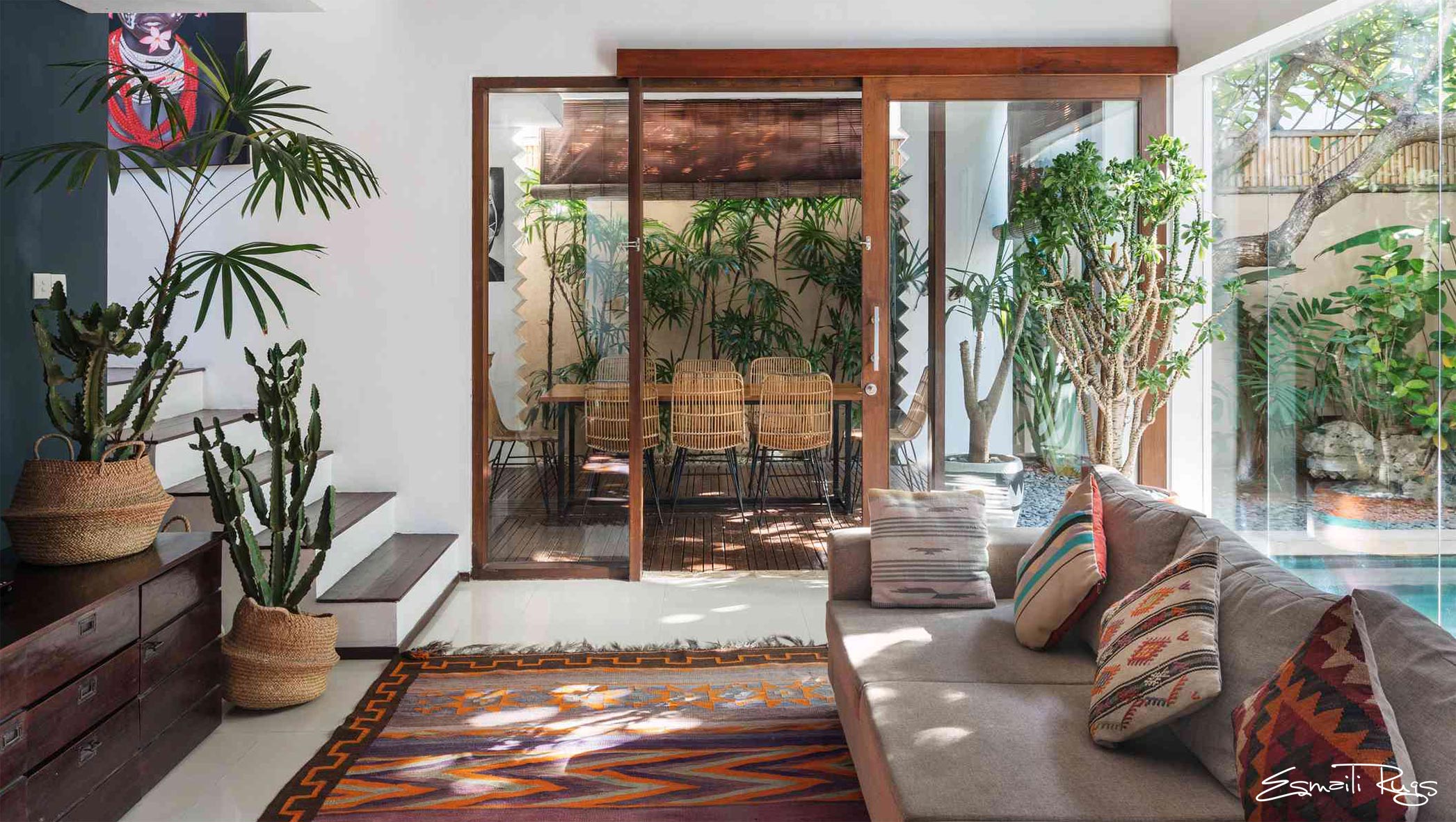 Incorporating a kilim rug into your home is an easy way to add a touch of nature to your space. Additionally, because they're made from natural materials, kilim rugs are also sustainable and eco-friendly. Pro tip: if you have plants in your home, pair them with your rugs. The natural colors and patterns will complement and highlight your beautiful houseplants. Remember, as a precaution, do not to place plants directly on the carpet to prevent damage from dry rot and what not. Instead, place it on a nearby table or get creative with display options. Hang in there!
Made from hand knotted wool, this botanically-themed Antique Austrian Savonnerie rug rug was made using colors found in nature, including shades of green, brown, and sky blue. Absolutely stunning, this antique rug design has beautifully detailed flora and fauna surrounded by a cartouche border.
Shades of green have been shown to have a calming effect on the mind. We also love is that green is such a complementary color that blends well with many accent colors. When designing using biophilic elements, pops of nature-inspired colors are key. After all, the natural world is literally made up of vibrant pops of color everywhere you look!
From sustainable, eco-friendly materials to pops of earth-tone colors, there are endless ways to create a biophilic design in your home with vintage rugs and antique carpets. Your home – and your wellbeing – will thank you for it.