Design Projects with Michelle Nussbaumer, the Maximalist Queen
---
Esmaili Rugs Interior Design Projects
with Michelle Nussbaumer
With homes in Dallas, San Miguel de Allende Mexico (Hacienda Buena Fe, the House of Good Faith), and her Swiss chalet in Gstaad Switzerland, Michelle Nussbaumer has a sundry spirited design aesthetic and a global extension of inspiration. Let's take a look at a few projects we helped resource for Michelle.
"I usually start with a rug in my projects to set the tone of the room and the color scheme."
- Michelle Nussbaumer
House Beautiful Kitchen of the Year 2019
Michelle Nussbaumer chose two of our Late 19th Century Antique Rugs for The Speakeasy Kitchen, recently featured in House Beautiful's 2019 Kitchen of the Year. Read more on House Beautiful.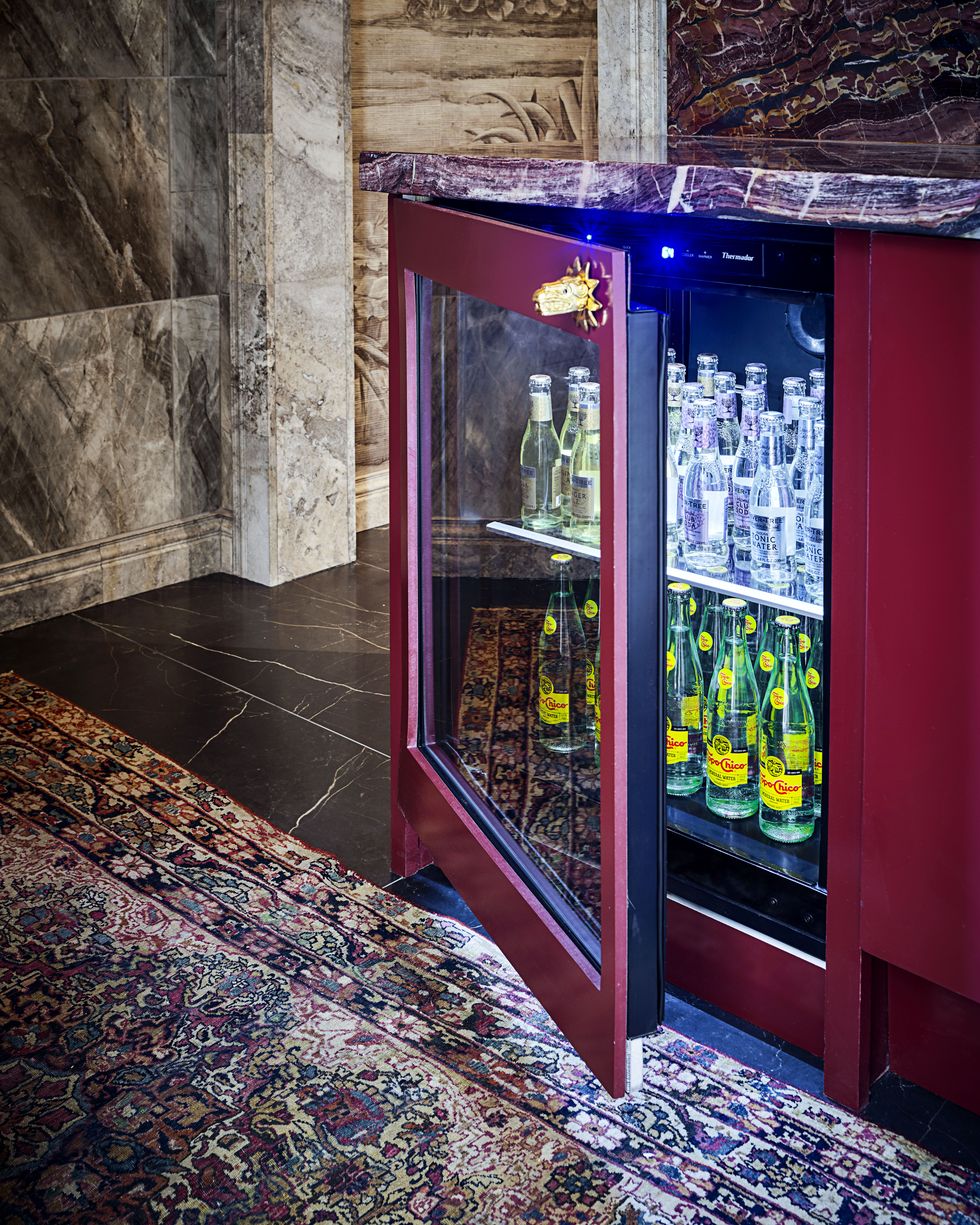 Esmaili Rugs' Late 19th Century Distressed Antique Persian Kerman Rug. Posh but not pretentious and elegant but not ostentatious, this hand knotted wool distressed antique Persian Kerman rug creates a fluid, eccentric, and timeless design aesthetic. The dark colors and weathered composition evoke an air of warmth and comfort without compromising style. To purchase this piece of history, you can check out on our website: Esmaili Rugs Antique Kerman Rug!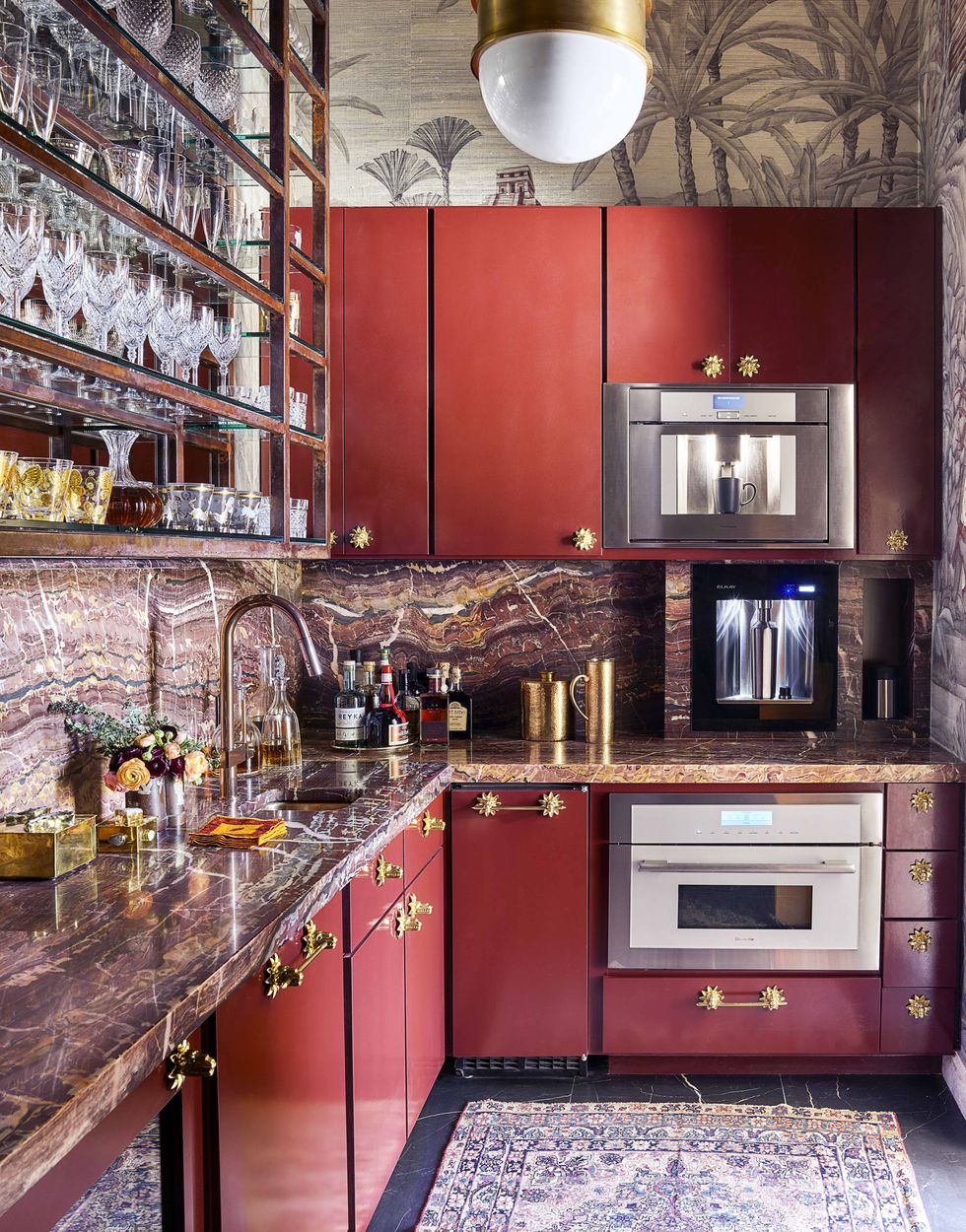 Below are images of our Late 19th Century Medieval Distressed Antique Indian Agra Rug with a Hunting Scene. Cleverly composed and distinctively well-balanced, this hand knotted wool distressed antique Agra Indian rug displays an exceptional hunting scene. The sense of flight is evident as a lion pursues deer, rabbits, antelopes and gazelles in a dense forest. An elephant grazes with birds and animals among the garden of blossoms, hyacinth, palmettes, leafy tendrils, weeping willow and cypress trees. This piece recently sold and unfortunately no longer available.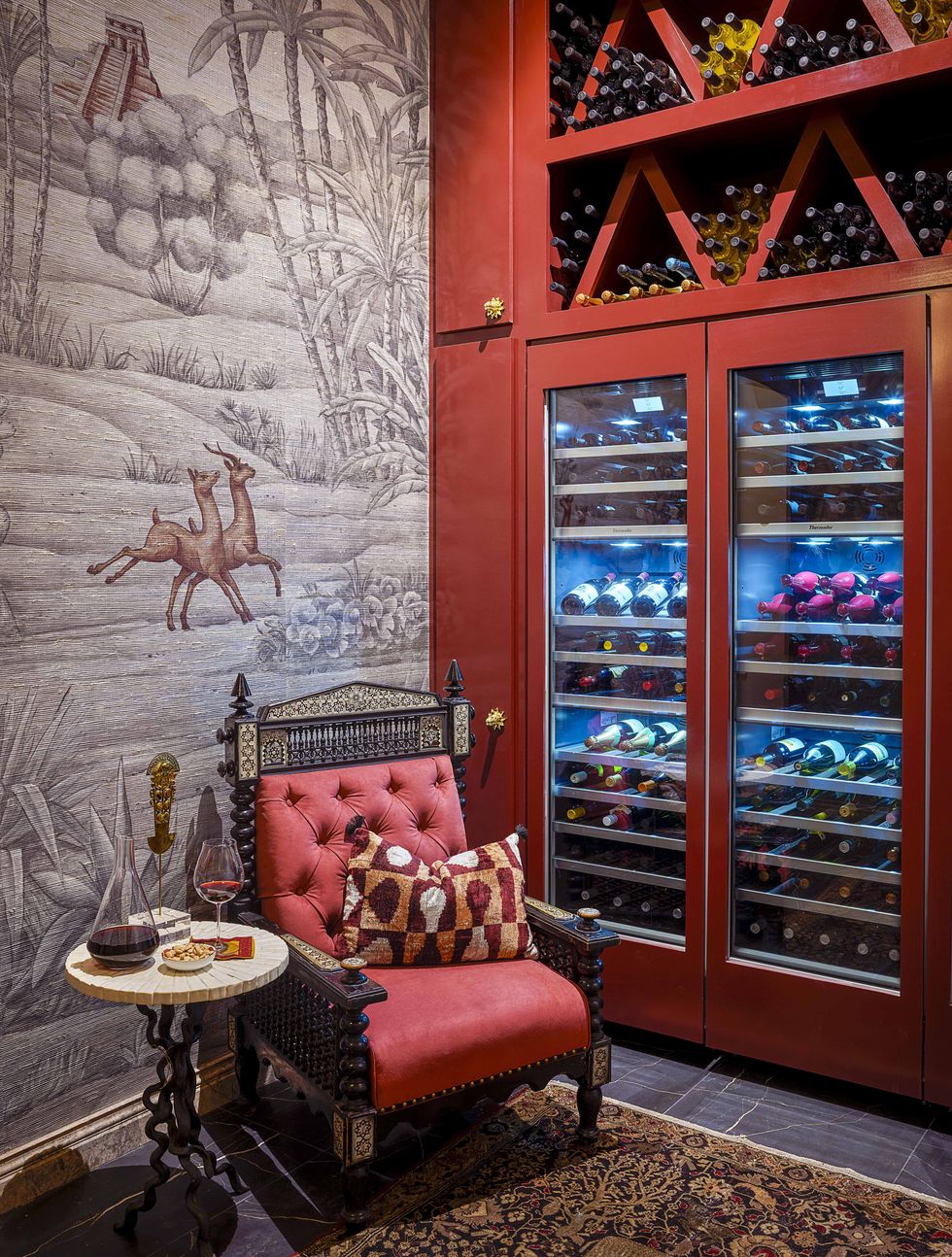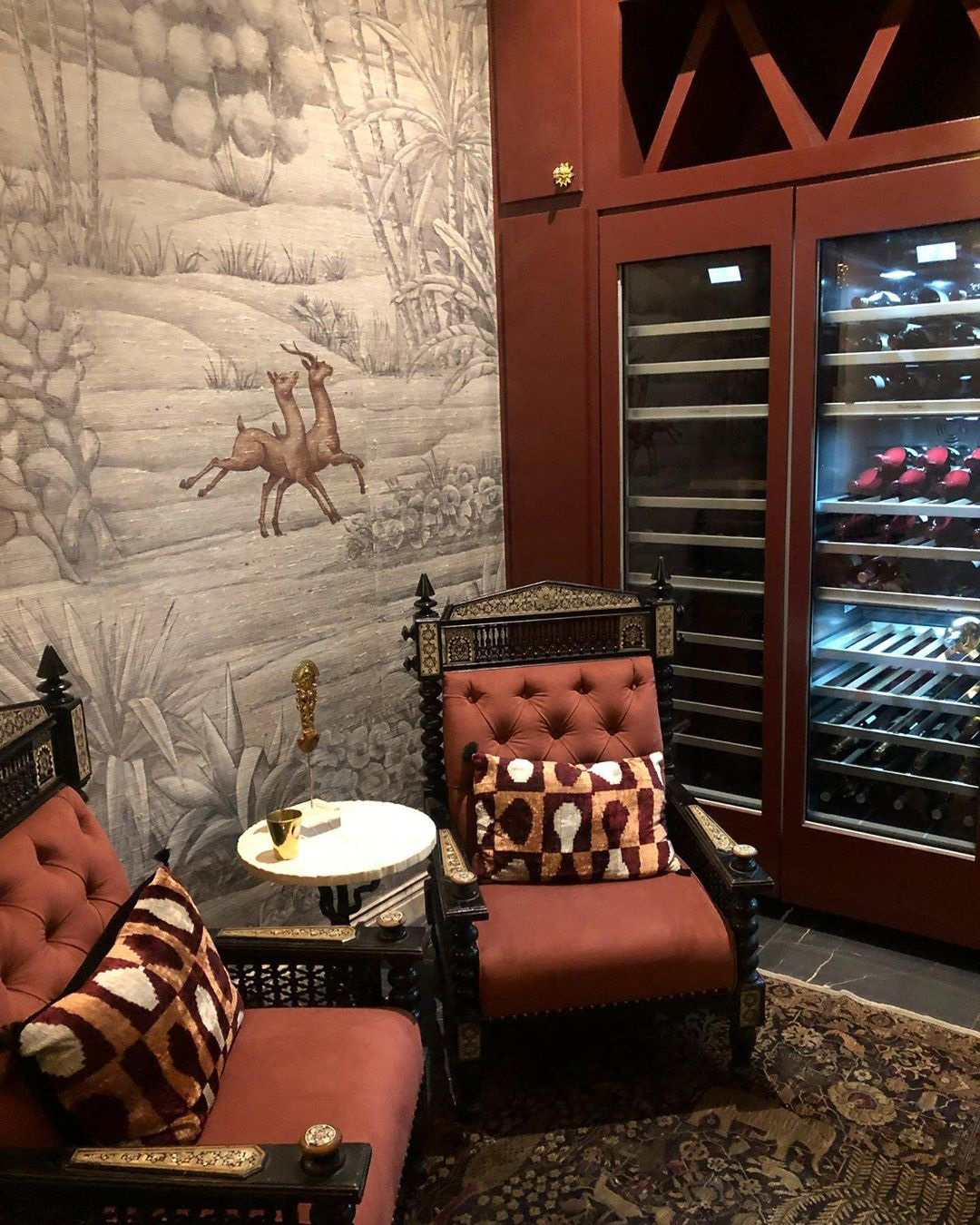 Traditional Home French Flair in a Dallas Ranch Home
MIchelle Nussbaumer chose several of our rugs in this local Dallas home that were featured in Traditional Home Magazine.
Read more on Traditional Home. Photography: Nathan Schroder.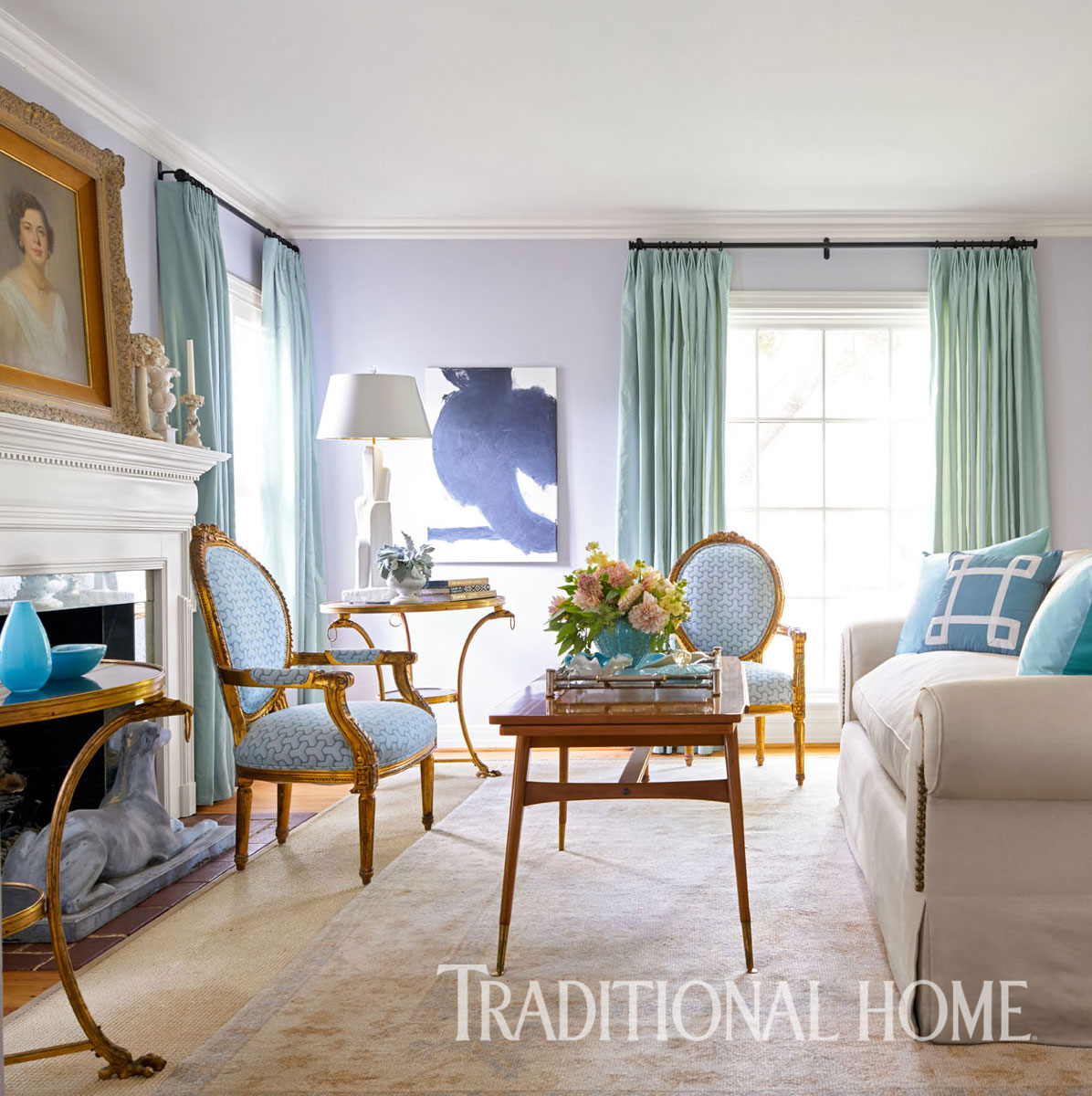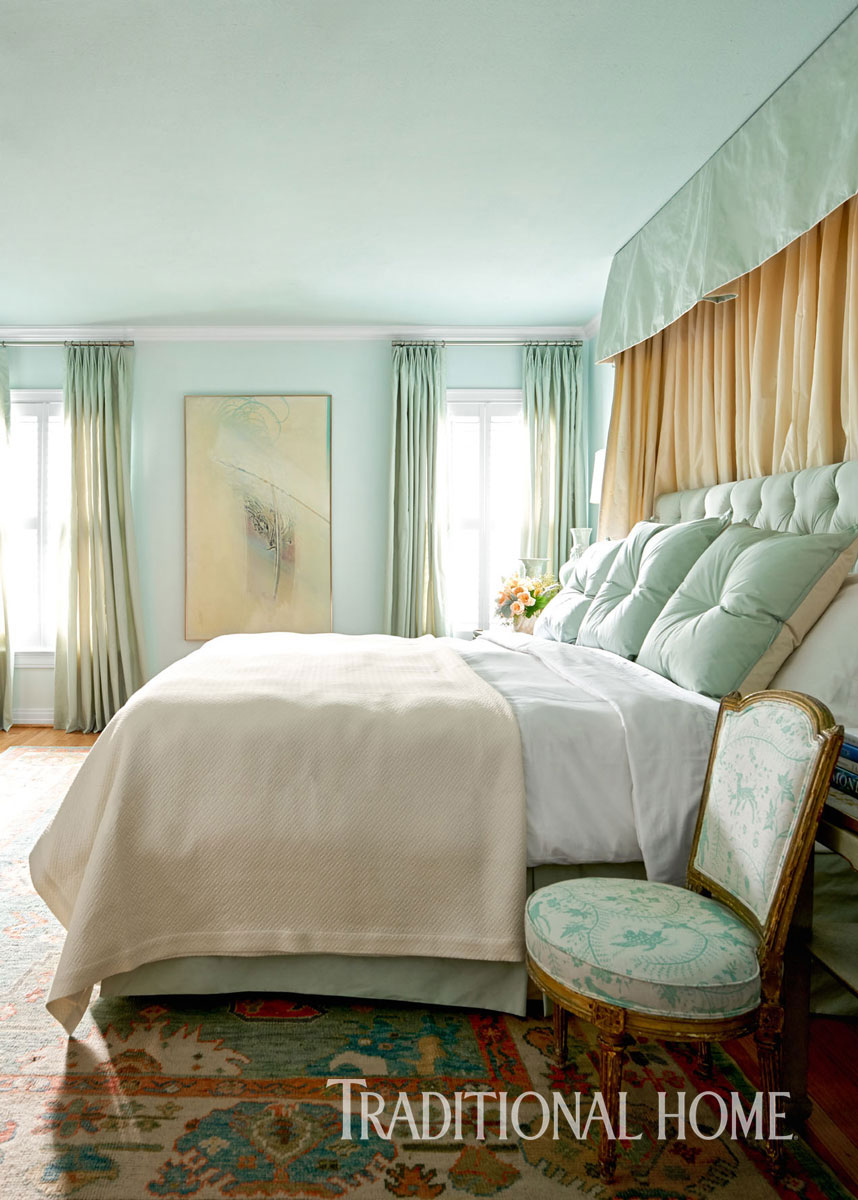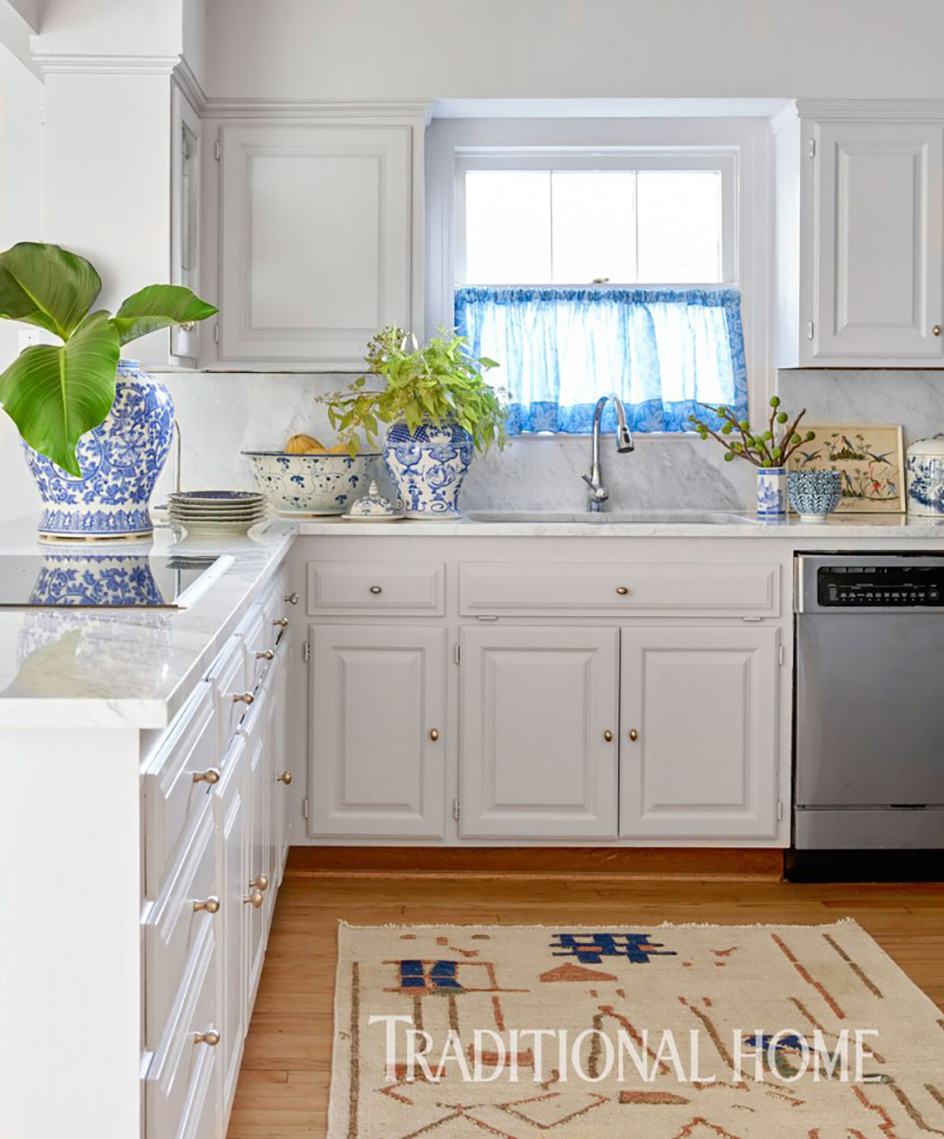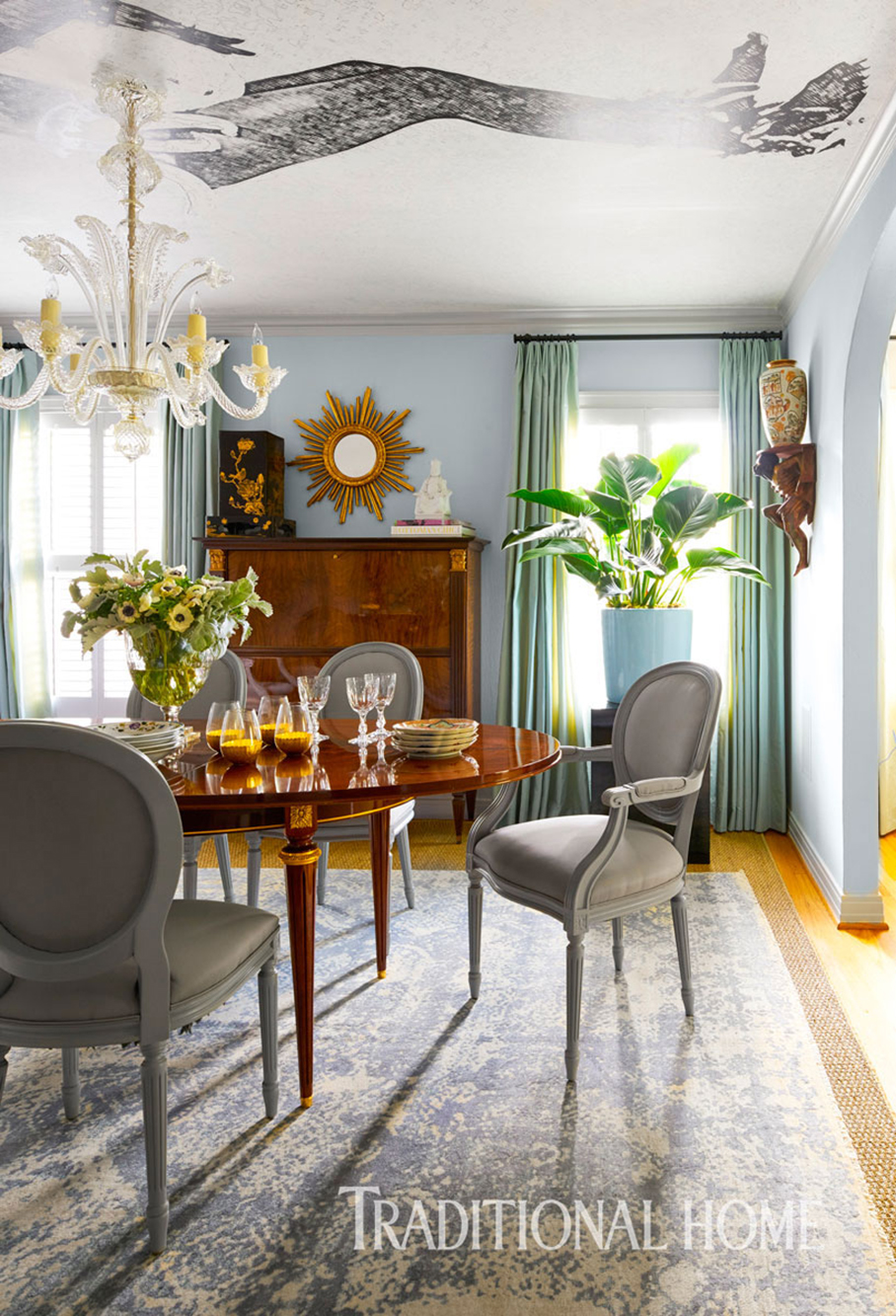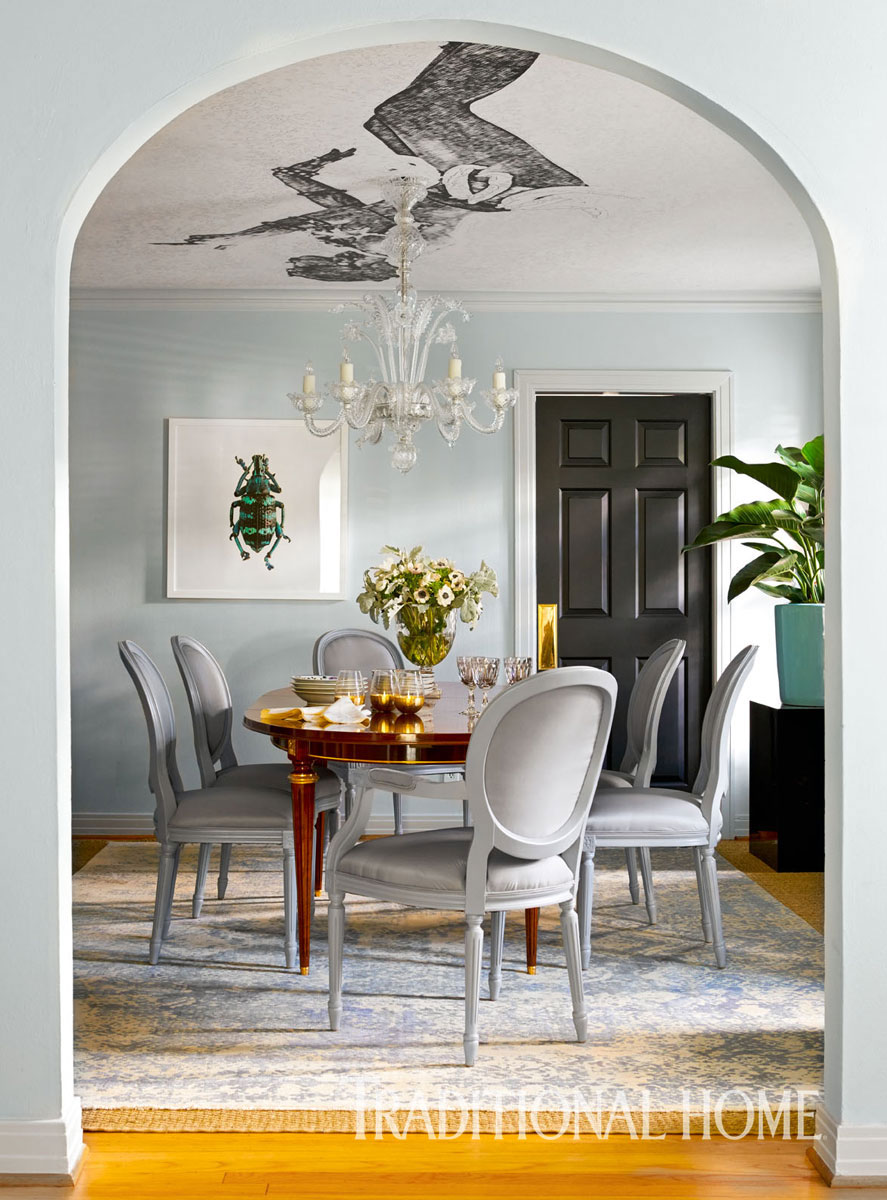 Whether you are designing your entire home or remodeling one room at a time, we are here to help! Esmaili Rugs and Antiques, Inc. has one of the largest selection of antique rugs, vintage rugs and new rugs in the Dallas Design District and have had furnished thousands of homes throughout the United States and all over the world. The one thing we all have in common is an understanding of the value and importance of creating a space you will enjoy. The most important thing is to not just buy anything, but something that touches you, says Michelle Nussbaumer.