Decorating with Oriental Rugs in the Hospitality Hotel Industry
Hotel Rugs in the Hospitality Industry
Hospitality Hotel Interior Design
---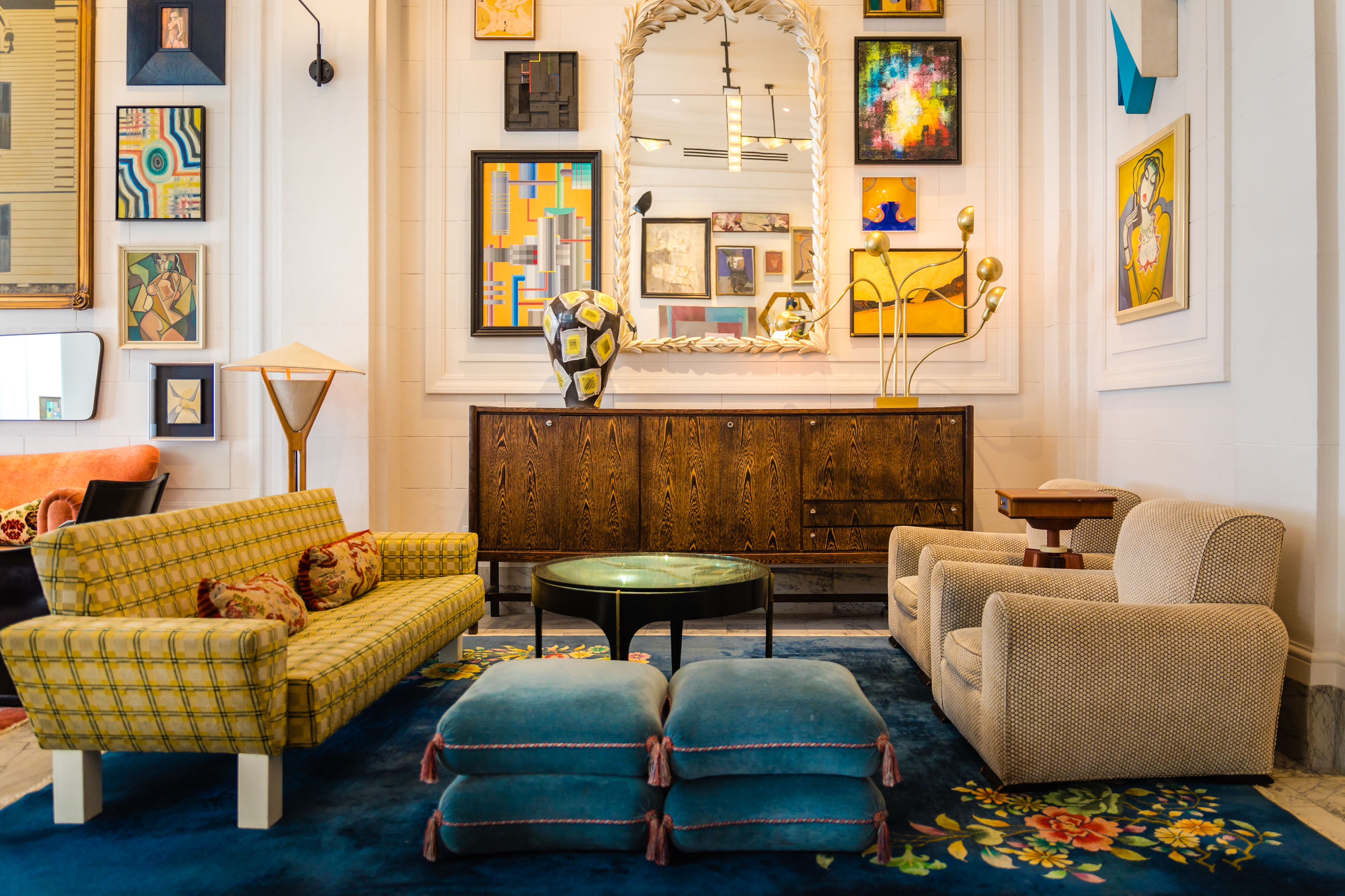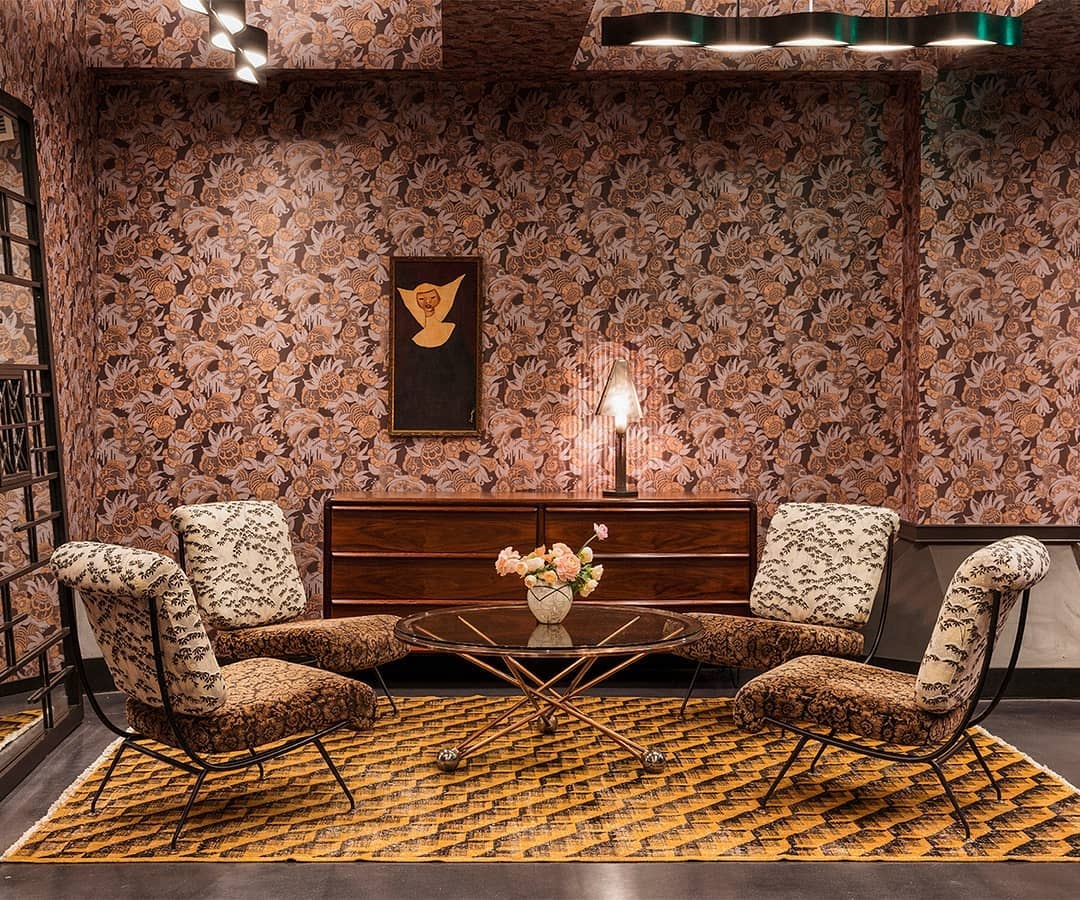 Boutique hotels, inns, and bed and breakfasts are increasingly incorporating high-quality oriental rugs and kilims into their décor. More than any design element, these luxurious rugs help set independent hospitality ventures apart from their chain counterparts, ensuring that guests feel ensconced within an upscale, cozy retreat.
In addition to their durability, sumptuous beauty, and historic appeal, kilim and oriental rugs are suitable for a wide range of décor styles. Available in nearly every color or hue, and in any level of contrast, oriental rugs enhance Art Nouveau, Art Deco, Modern, Boho, and Eclectic design styles perfectly.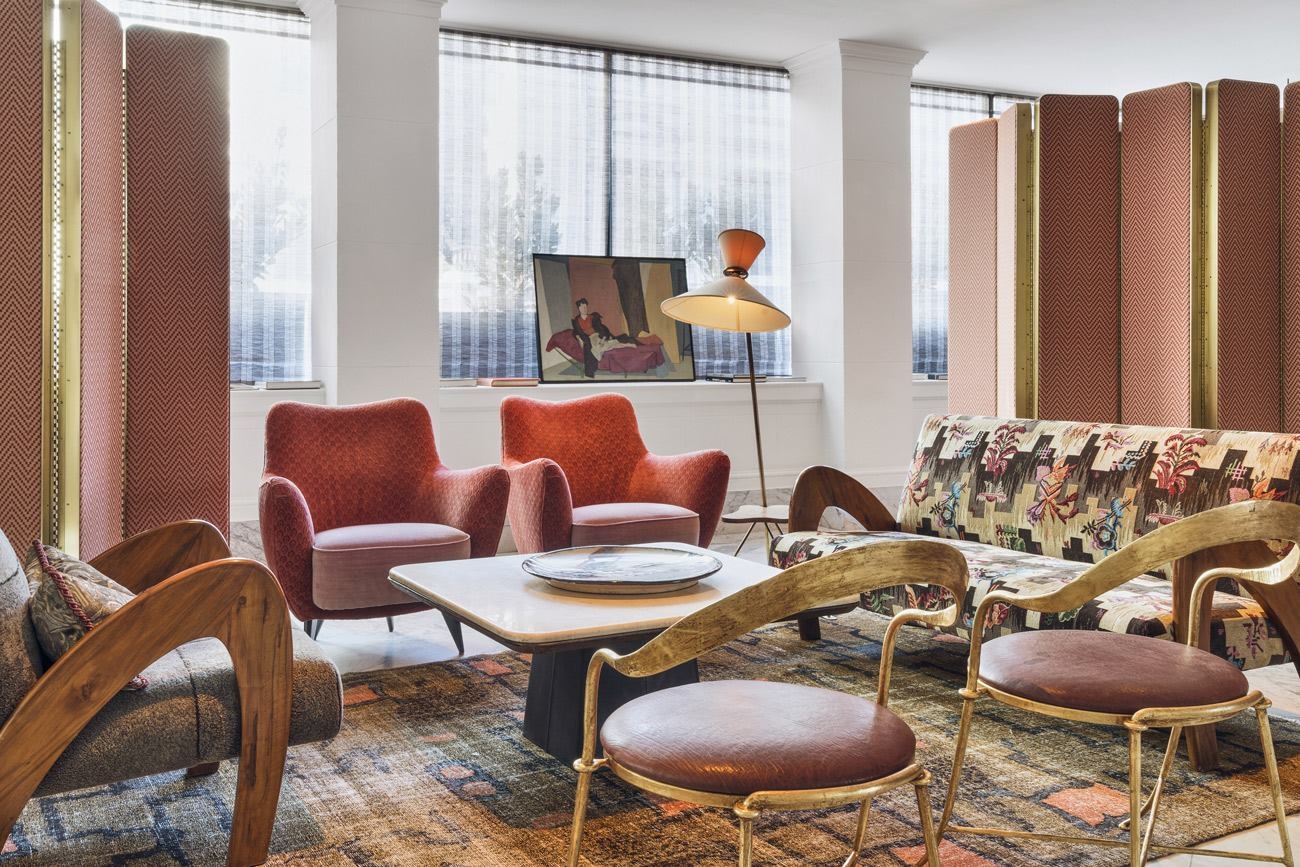 Oriental rugs are suitable for use on bare hardwood floors or laid over wall-to-wall neutral carpet. While the largest rugs are best suited for use in a hotel lobby, several smaller pieces can be used harmoniously throughout large suites and cozy rooms alike.
Anchor a bed with one larger rug, or place runners along either side of the bed to greet your guests' feet with welcoming warmth. Circular rugs look lovely under coffee tables or between chairs in a sitting area, inviting guests to gather around and relax.
If your boutique hospitality location emphasizes sustainability and eco-friendly materials, you'd be hard-pressed to find any décor items more suitable than a Turkish rug or Persian carpet. Whether you choose vintage or newly-made pieces, you're supporting traditional art that's created from natural resources and will endure for generations to come!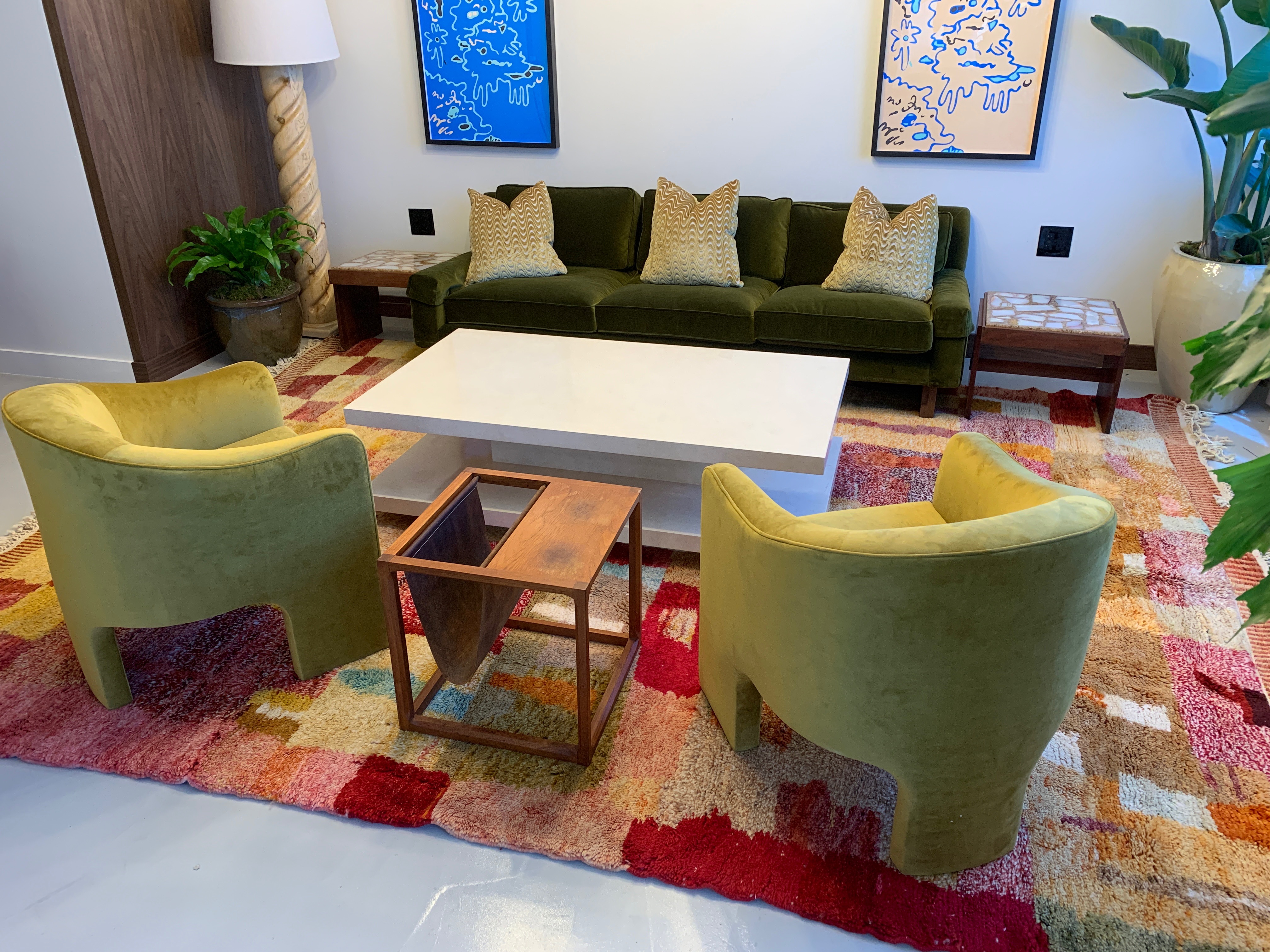 As trends move away from destructive consumption, handcrafted natural fiber arts are almost sure to become more sought after than at any time in the last 50 years.
Now, one factor that holds some hospitality entrepreneurs back is the myth that oriental rugs can't withstand cleaning. While it's true that silk rugs require special treatment, wool and cotton rugs can both be cleaned with steam, or gently scrubbed with appropriate detergents.
In between deep cleaning, oriental and kilim rugs can be vacuumed, which will ensure that they remain free from dust and dirt.