Chinese Art Deco Rugs Find Their Place on the Wall
Wall Decor with Chinese Art Deco Nichols Rug
Chinese Art Deco Rug Tapestry
---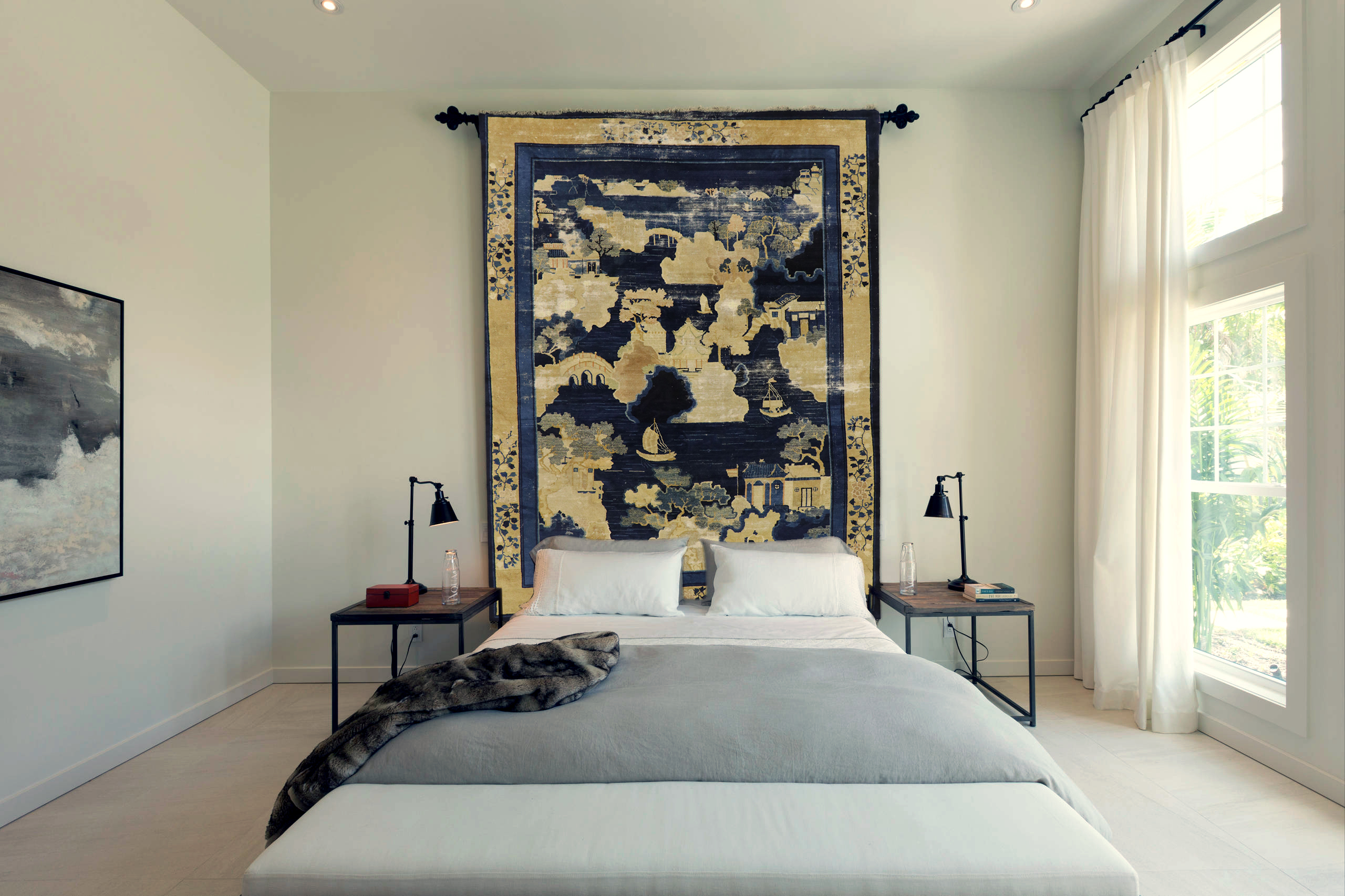 Esmaili Rugs is a premier Dallas rug dealer, specializing in the restoration, maintenance and sale of high-end vintage and antique hand-made rugs. Today, we're sharing a timeless—yet currently trending—interior design strategy. Read on to learn more about how you can complement your wall décor with a Chinese Art Deco rug.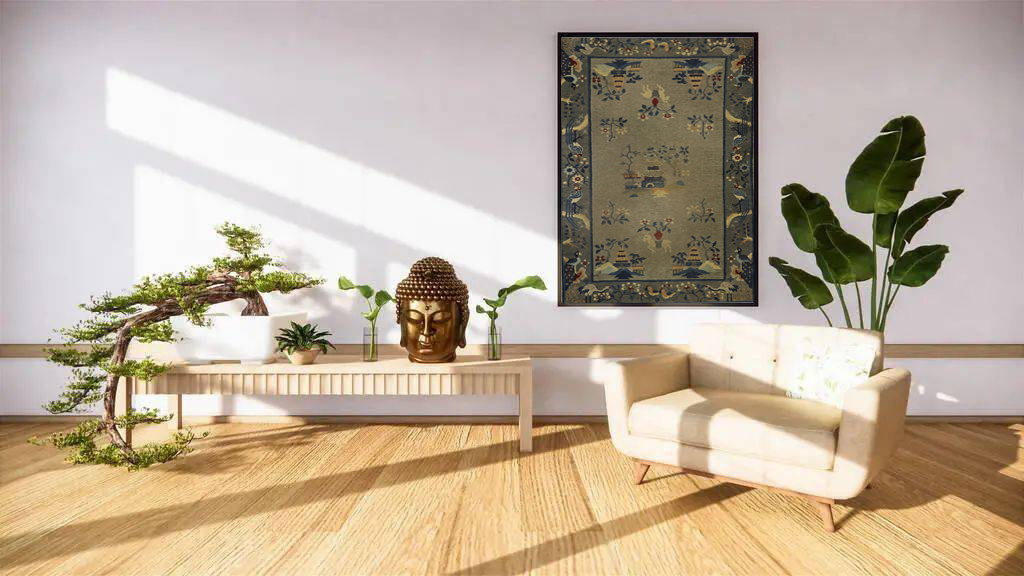 You're likely familiar with the Art Deco movement as it appeared in the western world. However, Chinese Art Deco rugs represent the epitome of the style.

In the 1920s and 1930s, Chinese rugs crafted by Walter Nichols (usually called Nichols rugs) were crafted from silk and wool. Their vibrant hues like gold, indigo, emerald, ruby, rose, magenta, and turquoise, were ideal for depicting the imagery that was beloved in this era.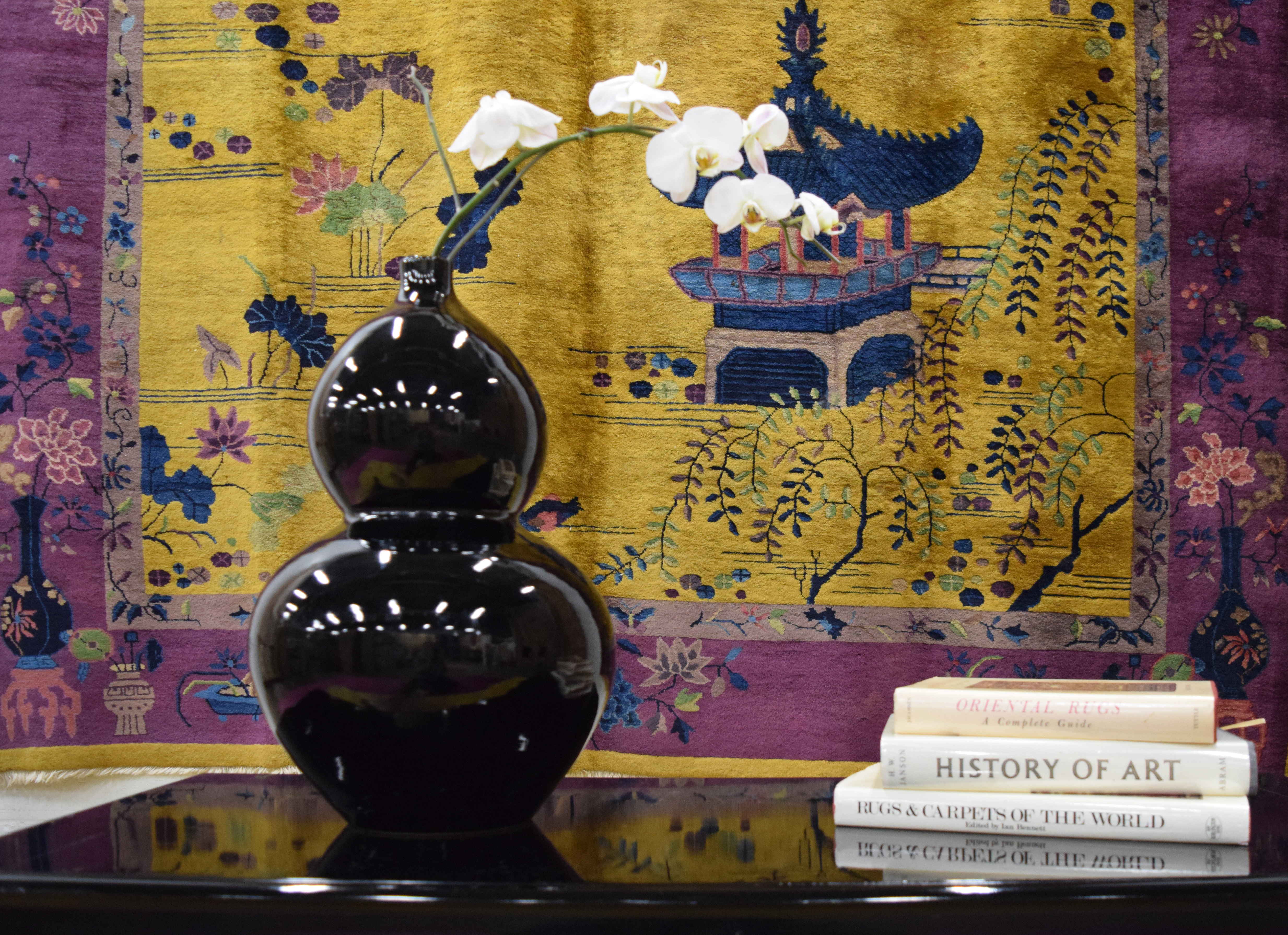 The quintessential Chinese Art Deco rug features one or more of the following design elements:
A wide border or no border at all
Flowers or vines
Natural landscapes
Birds
Dragons
Bold geometric patterns
Striking saturated colors

While it is no easy feat to find authentic, handmade Chinese Art Deco rugs, Esmaili Rugs is known throughout the region as Dallas rug repair specialists. We are entrusted with antique rugs that are perfect, nearly perfect, or in need of some level of restoration.
Because of their rarity and beauty, we recommend that Chinese Art Deco rugs be used as wall hangings. This protects these artifacts from wear and tear while displaying their stunning aesthetic elements to full effect.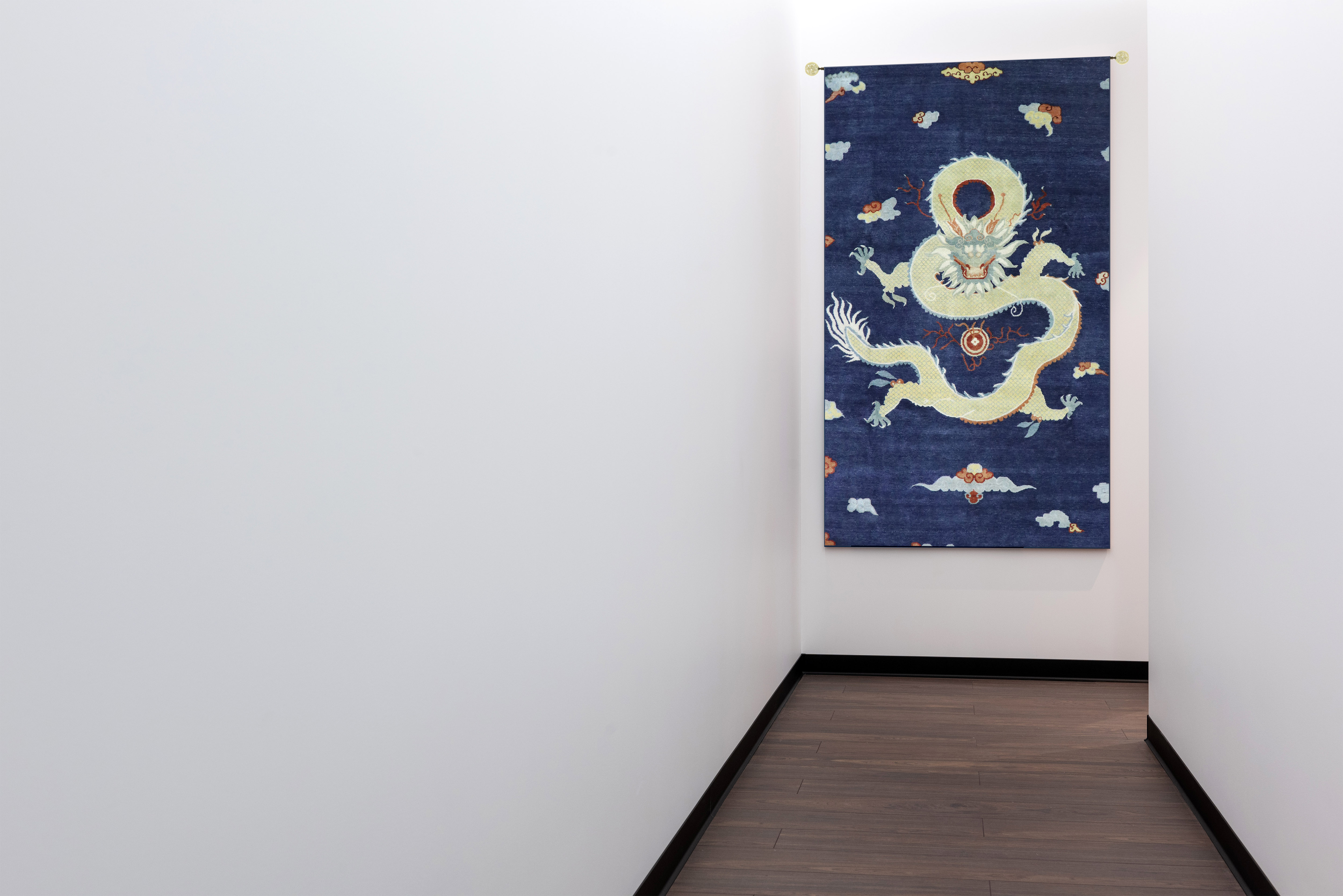 Admittedly, there's simply no substitute for viewing vintage rugs in person, our rug store, Dallas headquarters (1511 Dragon Street) is not accessible to all interested buyers. To view our current selection of curated Chinese Art Deco rugs, click here.
If you peruse our catalog, but don't see the exact rug you're dreaming of, please contact us. Esmaili's buyers can keep an eye out for the perfect rug for your wall, then let you know as soon as we locate "the one."