Services
Professional Quality Oriental
Rug Cleaning and Restoration Service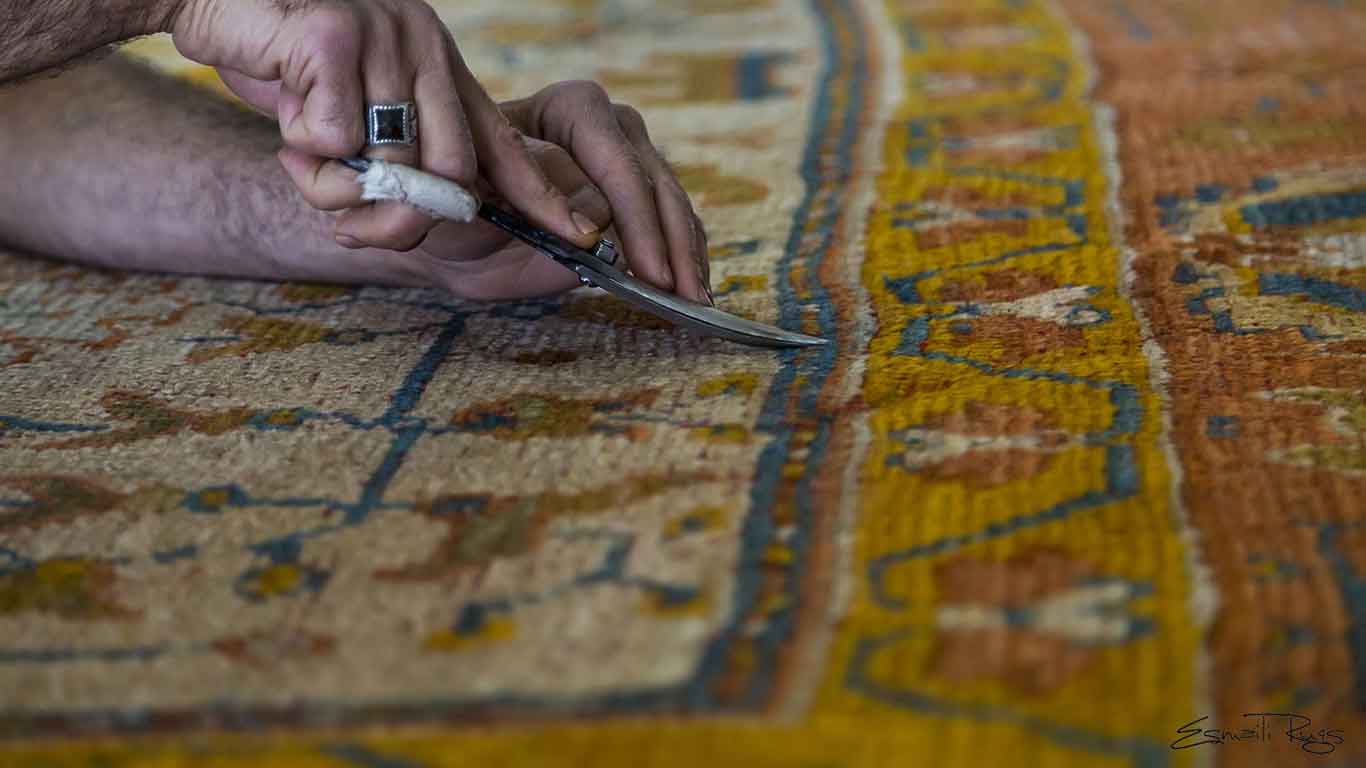 Shop the Best of Everything All Under One Roof: From Oriental Rugs, Tapestries, and Rug Pillow Covers to Oriental Rug Cleaning, Appraisals, & Antique Carpet Restoration in the Dallas Design District.
We offer one of the most affordable rug cleaning and repair services for Oriental rugs in Dallas. Our specialized team of antique rug experts have decades of knowledge about each type of Oriental rug. To maintain the value of your antique rug, continuous care and maintenance is a necessity. Oriental rugs with proper care and preservation retain their value. We are expertly qualified to professionally maintain, restore and clean rugs to ensure your investment is protected for long life and lasting beauty.
Oriental Rug Appraisals in Dallas
From antique rugs to Persian rugs, we provide Oriental Rug Appraisals for homeowners, insurance companies, fiduciary advisers, estate executors & replacement.
Dallas Oriental Rug Cleaning
Our deep cleaning process will remove most stains everything from dirt, food, wine stains, pet urine and odors.
Antique Carpets Consignment
We buy, sell, and trade-in rugs with purchase. We also buy certain special pieces outright on occasion.
Dallas Antique Carpet Restoration & Rug Repairs
Does your antique rug have holes or torn fringes? Our skilled craftsmen will repair and restore your rug!
Free Rug Cleaning Estimates
Get in touch with us a free quote and with questions regarding rug cleaning, restoration and appraisals. If you are in Dallas, please stop by our antique rug gallery conveniently located in the Dallas Design District. Professional rug cleaning is available for: Greenway Parks, Highland Park, Lake Highlands, Lakewood, North Dallas, Plano, Preston Hollow, White Rock Lake, University Park and surround areas. Thank you for choosing the most trusted antique and Oriental rug gallery in Dallas.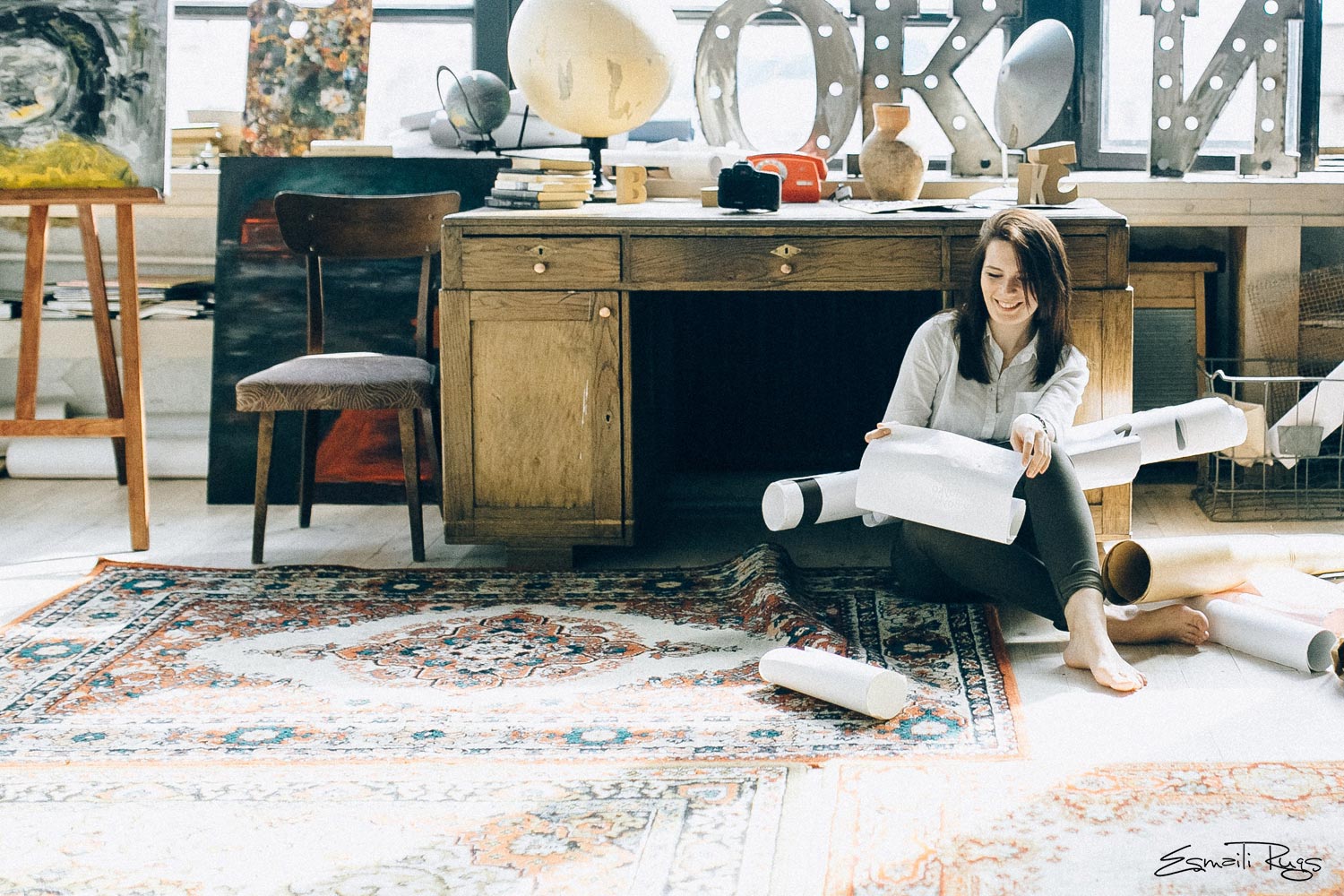 Interior Design Referral Program | Trade and Designer Discounts
We understand that industry partners are important and we look forward to building strong relationships now and in years to come. Join our referral program and partner with one of the Texas' premier direct importers of Oriental rugs for the home. Over the past thirty years, customers have come to trust Esmaili Rugs & Antiques, Inc. as the best place to shop for high-quality and exceptionally priced vintage and antique rugs. We welcome interior designers and decorators to benefit from special, to-the-trade privileges. As an ERA Affiliate, you earn a referral fee on every purchase. Interested? Call us at (214) 651-7847 or stop by our showroom in Dallas to learn more.
Welcome Interior Design Students | Seeking Summer Internships
Esmaili Rugs & Antiques, Inc. is always pleased to welcome interior design students and emerging professionals. We enjoy assisting design students in their educational development. Mr. Ali Esmaili is passionate about sharing the history of vintage and antique Oriental rugs with students, interior designers and customers alike. We work with many schools in the Dallas and surrounding areas including:
The Art Institute of Dallas
El Centro's Interior Design Program
TCU's Interior Design & Fashion Merchandising
The Go-To Source for DFW Oriental Rug Stain Removal and Antique Carpet Restoration in Dallas. Schedule Your Appointment Now!