Chicago IL Antique Rugs | Chicago Oriental Rugs
Looking for a Chicago Antique Rug Collection?
Known affectionately as the Windy City or simply Chicagotown, Chicago's contribution to the arts primarily involves music – specifically, the blues, jazz and the roots of rock 'n' roll. Before the 20th century brought us Chicago music legends such as Gene Krupa, Benny Goodman, Quincy Jones and Muddy Waters, Chicago was home to missionaries, French explorers and fur traders in the 17th century and later to millions of European immigrants in the early 20th century.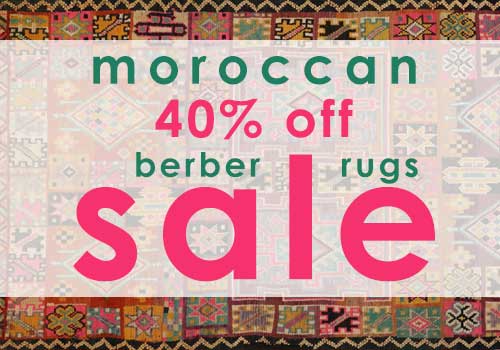 Although Chicago's early diversity supported a wide variety of artistic endeavors, most of the Windy City's early artists were illustrators and painters of landscapes, nostalgic portraits and realistic scenes of city life. A contemporary rug collection in Chicago offering locally woven carpets and rugs will probably include vintage and contemporary rugs featuring urban, folk and traditional designs and colors. You also might find early 20th century tapestries in a Chicago antique rug collection made by specialty weavers who immigrated to the U.S. at the turn of the 20th century.
For designers, architects and rug enthusiasts searching for an exceptional rug collection in Chicago, Esmaili Rugs & Antiques offers immediate access to an unparalleled selection of beautiful Turkish carpets, lush Persian vintage rugs, decorative Oriental rugs and rare, antique rugs you won't find in any other rug collection. From Savonnerie and Aubusson rugs to stunning Moroccan rugs and contemporary carpets embodying abstract sensibilities, Esmaili's is sure you will find exactly what you want and need when you browse our collection of distinctively captivating works of art.
Our passion for antique and vintage rugs has endured for more than 30 years, involving intense searching for the most dazzlingly evocative rugs the world has ever seen. We see our rug collection as a way of not only providing clients with uniquely beautiful rugs woven by masters of the loom, but also as contributing to preserving the cultural histories of nations, their people and their way of life. When you browse our online rug collection, you may get the feeling we truly love what we do – and you are right!
A Chicago antique rug collection may contain many handsome rugs made by wonderfully talented people, but the centuries-old Oriental carpet or vintage Scandinavian rug you are specifically searching for probably won't be included. That's why we invite you to browse our extraordinary online collection of hard-to-find carpets and distinctive area rugs. Esmaili Rugs & Antiques has been serving clients from Chicago for decades, including clients in The Loop, Lincoln Park, Gold Coast and the chic, cultural hub located in the River North Design District.
In addition, we are huge fans of Mary Mausser with MJM Interiors. Mary's use of large area rugs can really anchor the entire composition of a room. If you're looking for rug design consultation, contact Candice Mathers at CMR Interiors. Candice's placement of rugs brings harmony and unity to any overall design concept while contributing to an interior's overall ambience and style.
For assistance with finding specialty antique or vintage rugs, please call Esmaili Rugs & Antiques today at 214-651-7847.