Prayer Rugs
Prayer Rugs | Sajjadat Salat
Prayer rugs or prayer mats are an individual sized piece used during daily prayer rituals. They are normally 3' x 4', which makes them very easy to transport since devout Muslims pray few times a day. They have a very strong symbolic meaning and taken care of in a sacred and holy manner. Prayer carpets are made in many different ways, from handwoven to machine-made. They are a rectangle shape and characterized by a prayer niche or mihrab. A Mihrab is an arch-shaped design at one end which must always point towards the Mecca while the mat is in use. Some have a mihrab at both ends, which is defined as a double prayer design and found in older antique Caucasian rugs.
Persian and Turkish are the two types of prayer rugs each with their own distinctions. Not only is the knot type different, the designs and motifs vary too. Persian prayer rugs feature elegant and curvilinear patterns while the Turkish prayer rugs are rectilinear. Mihrab can also be supported by columns to either side representing the shape of an arched door. There are several prayer rugs displaying mosque lamps, referencing the Verse of Light in the Quran. Whether filled with designs or a solid color, patterns, dyes and materials, prayer rugs vary greatly depending upon the region in which they were made. Traditionally prayer rugs feature floral designs or geometric patterns. The floral and tree designs in the rugs have a special meaning. The cypress tree symbolizes mourning as well as immortality through death while the peony flower is a symbol for wealth. The palm tree and the coconut denotes blessing and fulfillment. The crescent moon represents faith and the endless knot stands for wisdom and immortality. Allah's presence is represented through the light from the lamps hanging from the arch. As a guide in prayer, some prayer mats highlight handprints to mark the place for the worshipper. According to Islamic religion, animals and human images are forbidden in the designs of prayer mats.
Here are a few of our favorite Prayer Rugs in Dallas:
1) 77259 Tree of Life Design Vintage Hereke Turkish Prayer Rug with Garden of Paradise Scene.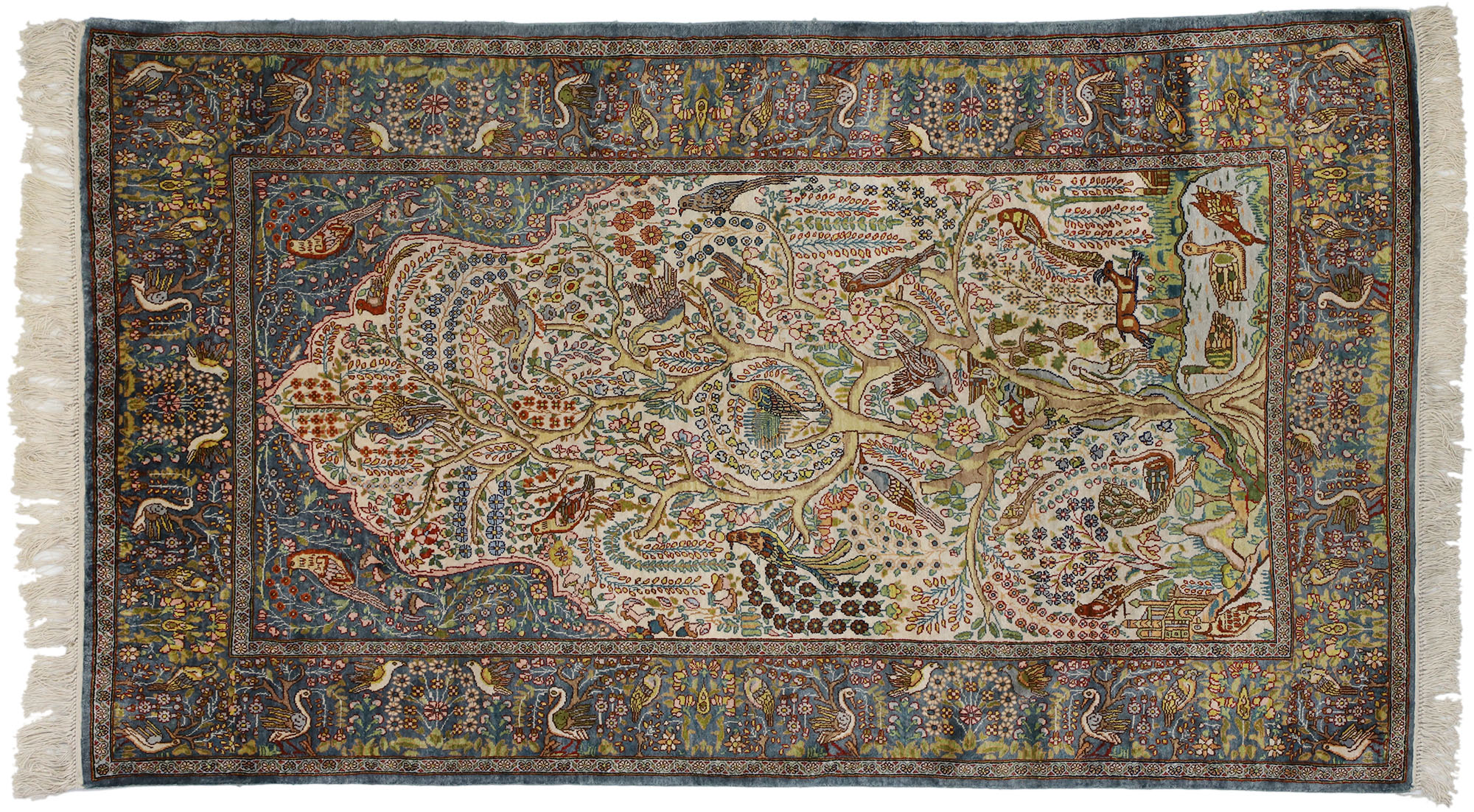 2) 77218 Vintage Turkish Hereke Koum Kapi Design Silk Prayer Rug with Regal Ottoman Style.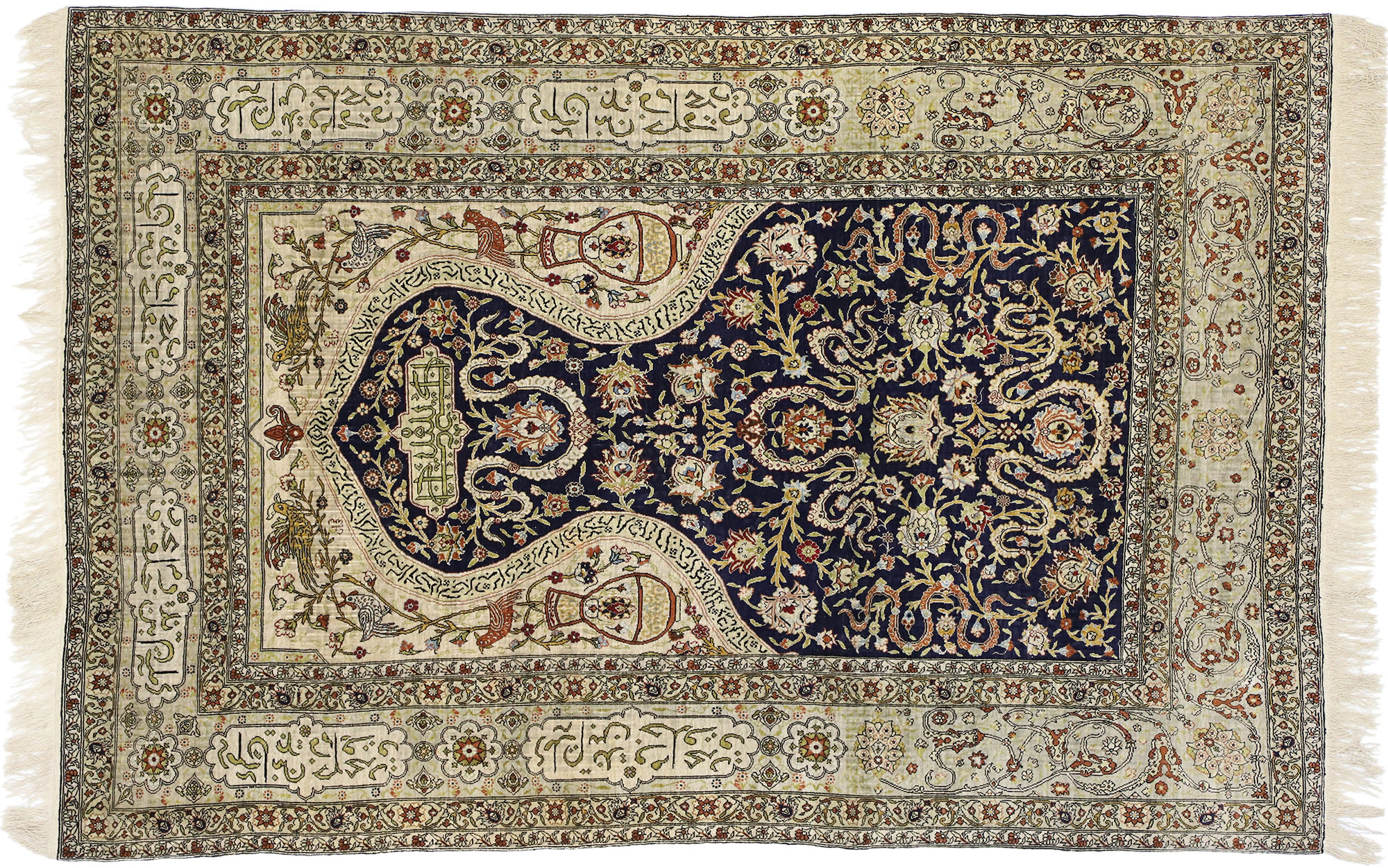 3) 52350 Vintage Turkish Oushak Prayer Rug Runner, Modern Style Wide Hallway Runner.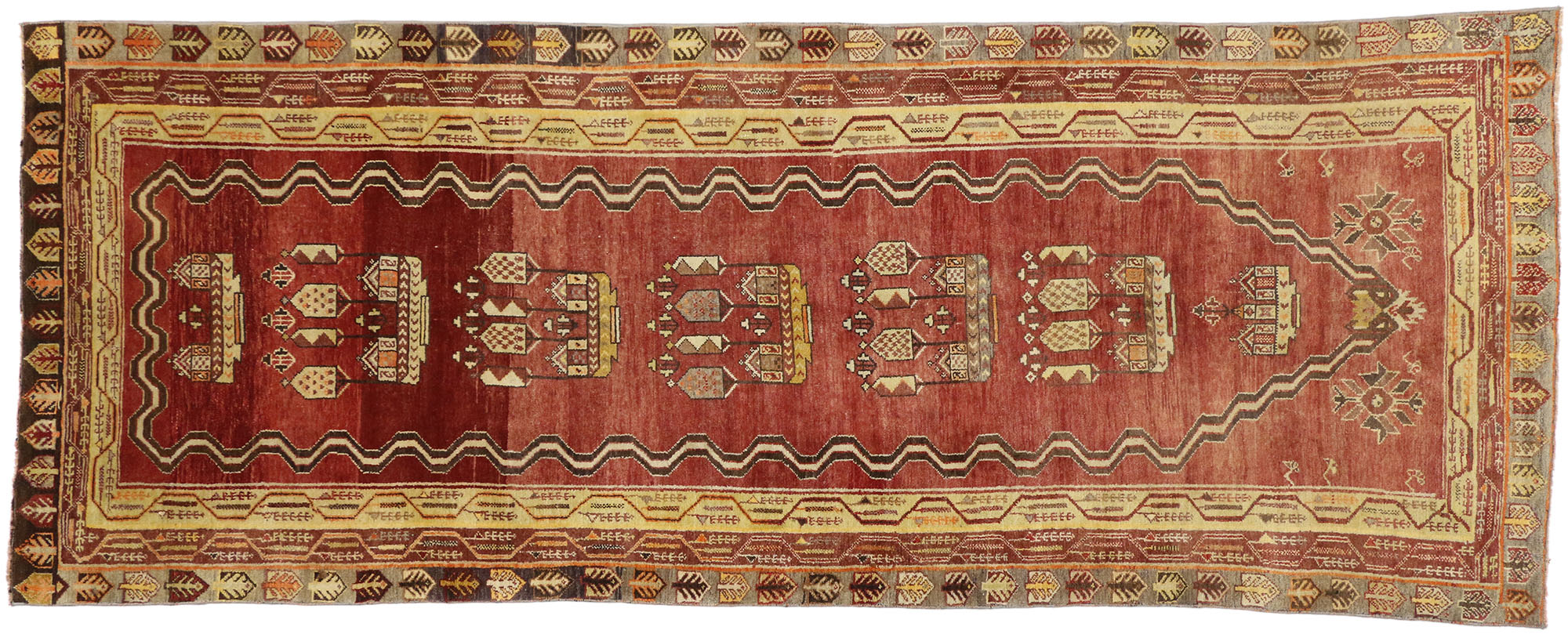 4) 77233 Antique Caucasian Marasali Shirvan Prayer Rug.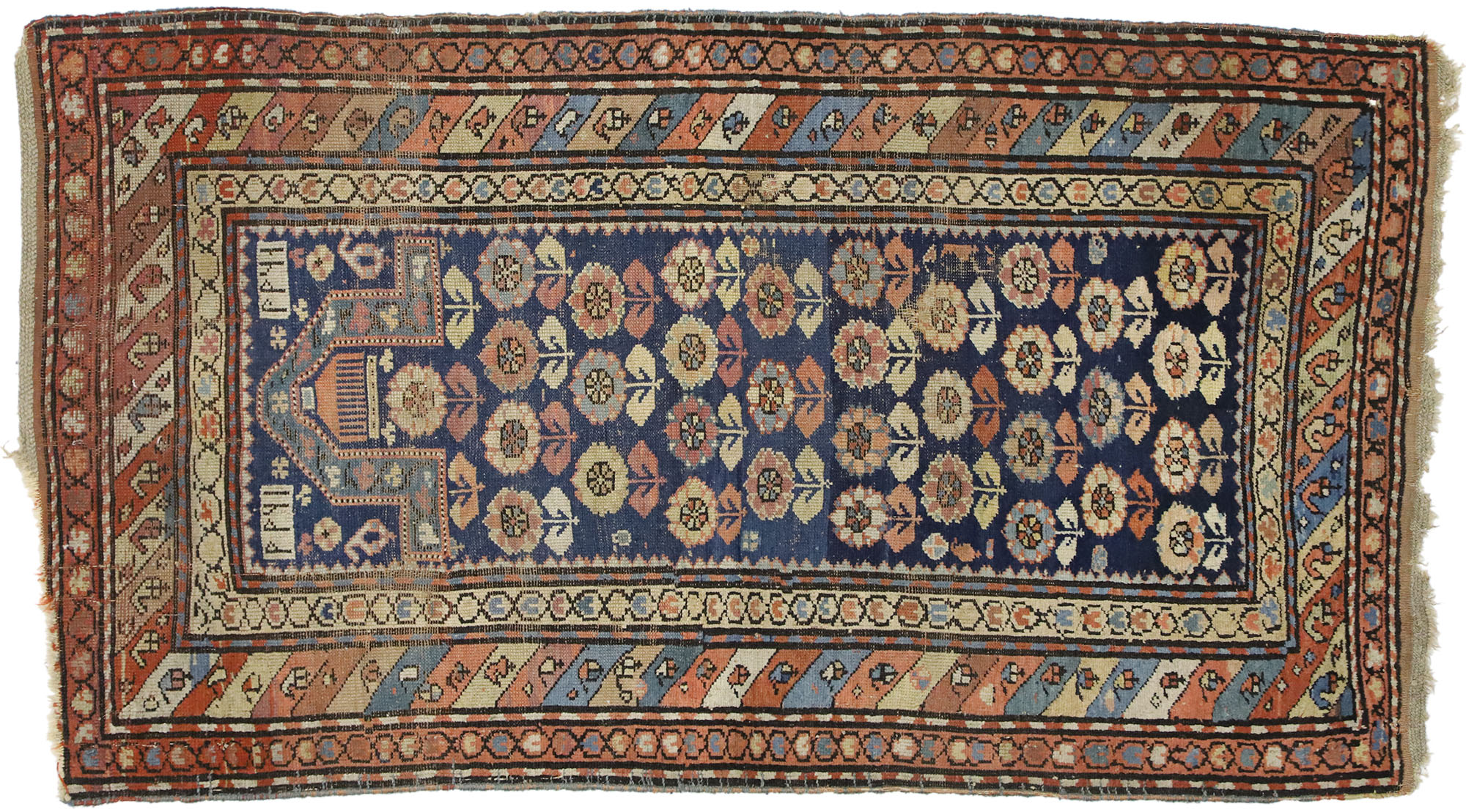 5) 77269 Antique Persian Silk Kashan Prayer Rug.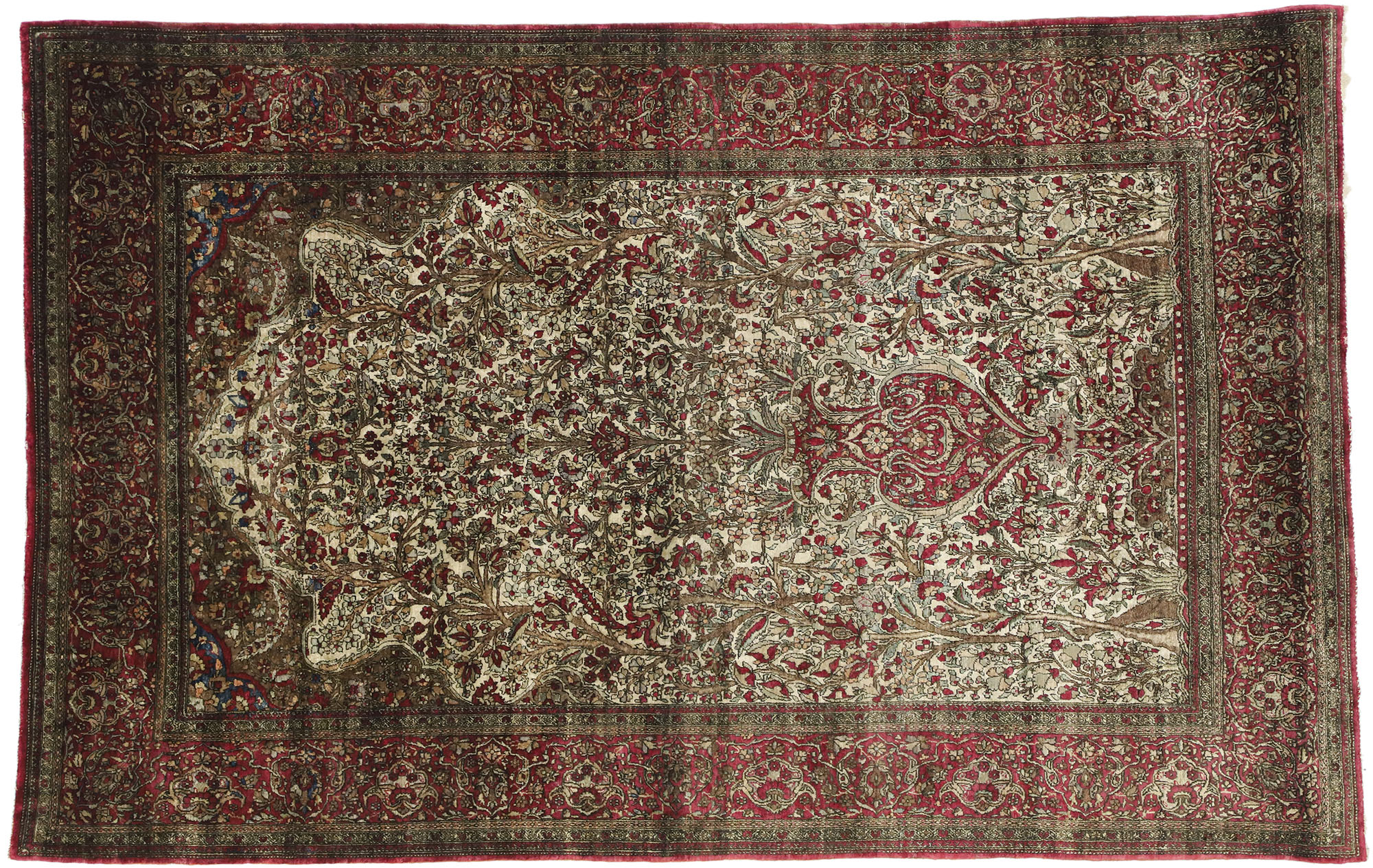 6) 51748 Vintage Turkish Oushak Rug, Turkish Prayer Rug.